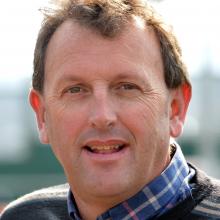 A leading Otago developer has criticised Dunedin's new district plan.
Allan Dippie said yesterday a lack of greenfields sites meant it would be a struggle to generate the property development the city needed.
Mr Dippie, who has developed residential subdivisions in areas including Wanaka and Mosgiel, said the city needed residential-zoned land for developers to build on.
Dunedin City Council city development manager Anna Johnson said yesterday there was residential land provided in the second-generation district plan (2GP) to be released soon, but she could not give details until the document was completed and released.
Mr Dippie was responding to news work has begun to identify land and developers for about 400 new houses needed as the city's population grows and plans ramp up for Dunedin's new hospital.
The council said recently it was taking a lead role in the work, and would look at land it and other agencies owned for possible building sites.
Mr Dippie said the city's had a shortage of residential property and "real estate people tell me this is pushing prices up and making property harder to buy for many people".
It was reported this week Dunedin houses were at a record high median price, and the city was short of housing stock.
Mr Dippie said trying to build on land not already zoned residential was hard, as developments had to go through a resource consent process where council planners would usually argue they were non-compliant, so should not be allowed.
A study of greenfields opportunities should have been done to identify the possibilities, risks and advantages of rezoning land.
Mr Dippie said there were almost no greenfields sites in the 2GP, which, once it came in, would be in place for at least 10 years.
"It couldn't have been a worse document."
It had sent a signal to development companies like his "not to do too much, but concentrate on other areas in Otago and Southland".
Dr Johnson said a report on the timing of the plan was expected later this month.
The 2GP website notes decisions on the plan will be released at the end of next month.
Dr Johnson said because those decisions had not been finalised it was not possible to give details, but there would "absolutely" be more residential land included in the new plan.
The plan included what had been called "general residential transition zones", where urban growth could occur in future.
Submitters had asked for greenfields areas and it was likely some would be "considered favourably".
As well, the Government's national policy statement on urban development, which set out a standard formula and methodology for considering supply and demand, was considered during the hearing.
"That will inevitably drive further consideration of areas if the numbers show we don't have enough."