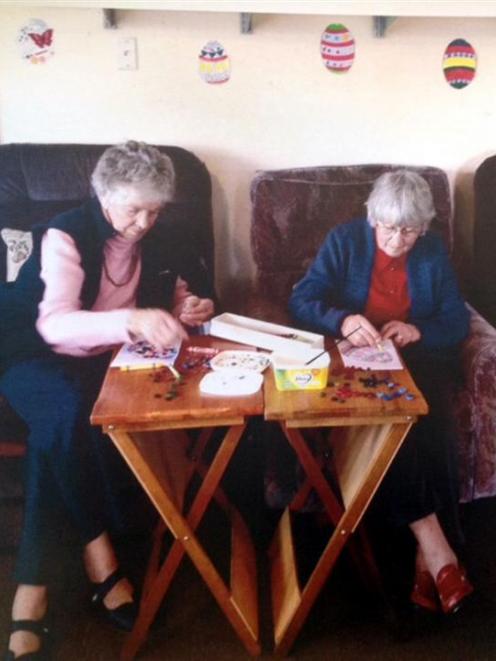 A cuppa, a scone and a chat can be all some people need to ease the social isolation they find themselves in.
For 30 years the Mosgiel Elderly Care Trust has been providing the companionship needed for those in that situation who are over 65.
The trust, which began after a small group of social workers believed there was a need in the community, has grown to have its own facility, three staff and van.
''It's quite businesslike now,'' trust committee member Margaret Michelle said.
Given the age of the service, it continually surprised her at how many did not know it existed, she said.
Funded through subsidies from the Southern District Health board and community grants and donations, the trust now operates five days a week out of the house it leases from Presbyterian Support in Mosgiel.
''It takes a lot of time these day applying for grants.''
Volunteers pick people up from their homes and take them to the house for the day between 10am and 3pm.
Staff put on activities or crafts and a home-cooked meal was provided from the Taieri Court rest-home next door.
Volunteers provided pudding and the participants were welcomed with fresh scones when they arrived.
''They make some good friends. They've been known to phone each other during the week as well.''
To get them out in the community, they are also taken out for a meal or for a drive some days.
Activities such as ten-pin bowling have also been on the agenda.
''It can be as simple as going for an ice cream. We have a chap from Outram who comes once a week and loves it.''