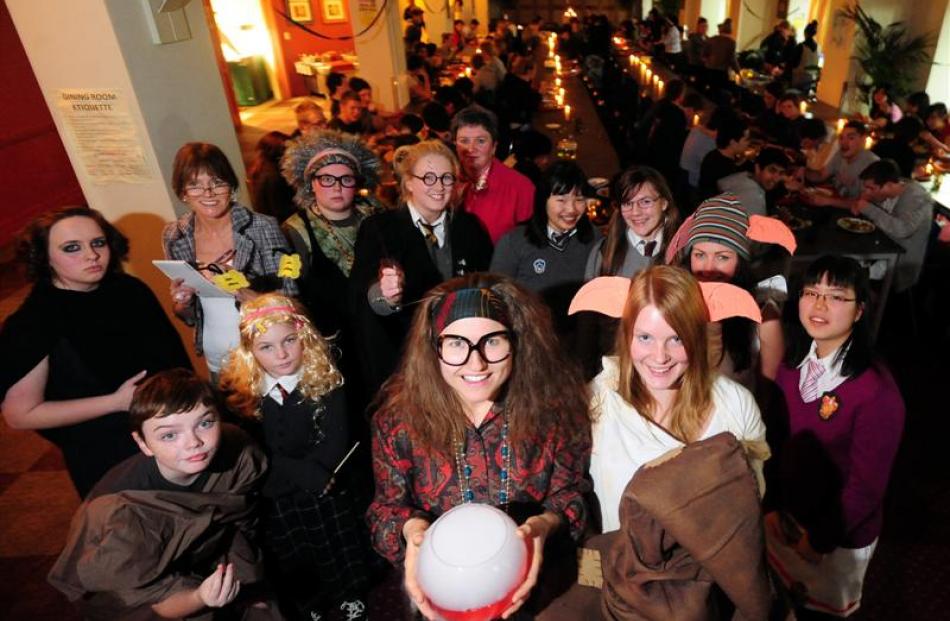 Cumberland College's dining room was temporarily transformed into a Hogwarts dining hall last night.
After dinner residents were to watch the seventh film in the Harry Potter series and then join some of the first to see the first public screening of the last of the eight films, Harry Potter and the Deathly Hallows: Part 2, in a Dunedin cinema at 12.01am today.
Cumberland College deputy head Rosemary Tarbotton said the college booked 150 seats in one of Rialto's smaller cinemas several months ago.
The tickets were snapped up, and there was a waiting list.
The college was having a Harry Potter week, with film screenings all week, and a game of Quidditch to close festivities on Saturday, she said.
"It's been very exciting."