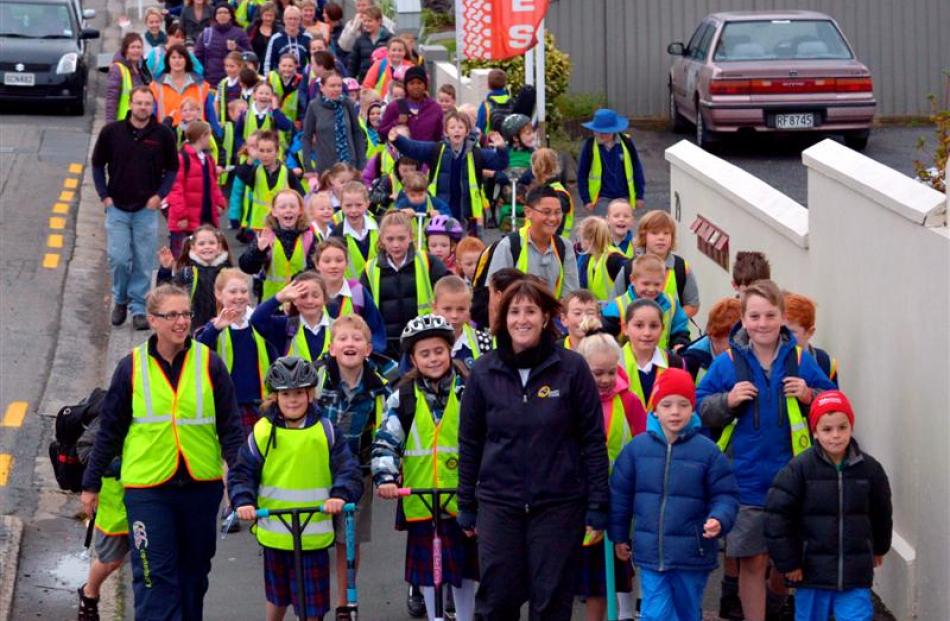 Sport Otago marketing co-ordinator Amanda Dyer leads a group of pupils from St Mary's School (Mosgiel) along Gordon Rd yesterday morning for Walk n Wheel Day.
They are among more than 8500 pupils from 56 schools across Otago who are walking or wheeling (cycling, skateboarding or scooting) to school this week as part of Walk n Wheel to School Week (March 3-7).
The event was developed by Sport Otago to promote active transport for school children and improve their health and fitness while teaching them road safety skills.
Many schools have individually chosen to create scooter/cycle obstacle courses, use special themes and celebrities, fundraise or use fancy dress to promote active transport.