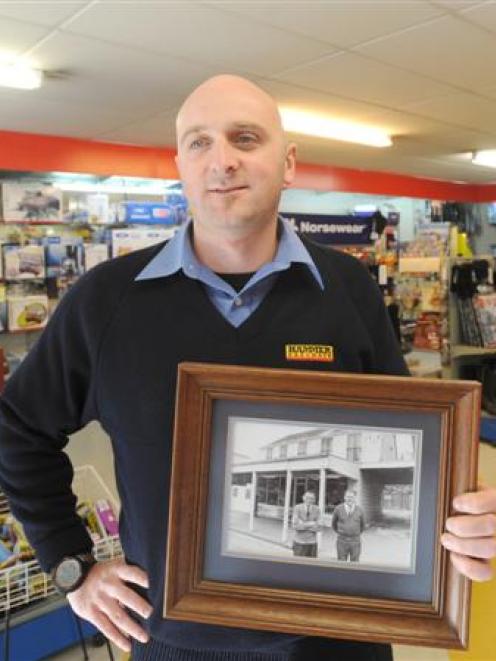 For three generations, the Port Chalmers community's hardware needs have been met by the Aitcheson family from its George St building, but come July that tradition will end.
A notice is in the window informing customers that by July 31 the Hammer Hardware store will close, ending a family connection which began in the 1920s when Harold Aitcheson became an apprentice cabinet-maker and undertaker at the building on George St.
The building, which Harold Aitcheson bought in 1947, has been sold to Dunedin businessman Lance Spence.
Co-owner Lindsay Aitcheson said it would be a sad day when the business closed. It was closing due to a marriage breakup, not because of tough economic times, and because it could not be sold as a total package, he said.
His father Les started work in the George St building in 1948. Lindsay followed in 1974.
The building was rebuilt about that time and then in 1984 the family bought the properties next door, extending the hardware business to three times its size.
Twelve years ago Lindsay, who had bought the business from his father, left to try something new. His brother Andrew, who has worked at the store for 21 years, ultimately took over its management.
The family had run a True Value then a Mitre 10 store out of the building for 18 years before it became a Hammer Hardware in 2002. They had also run a Lotto outlet for many years and the town's New Zealand Post shop.
"It's one of the few places [in town] were you eventually see everyone who lives in the area," Andrew said. The closure would affect four staff.
Mr Spence, who lived in Sawyers Bay, said he would be relocating his Chipmunks New Zealand franchise office and storage facility from South Dunedin to the George St building. He also hoped to use the building for some type of community event like a market day and retain the post shop.