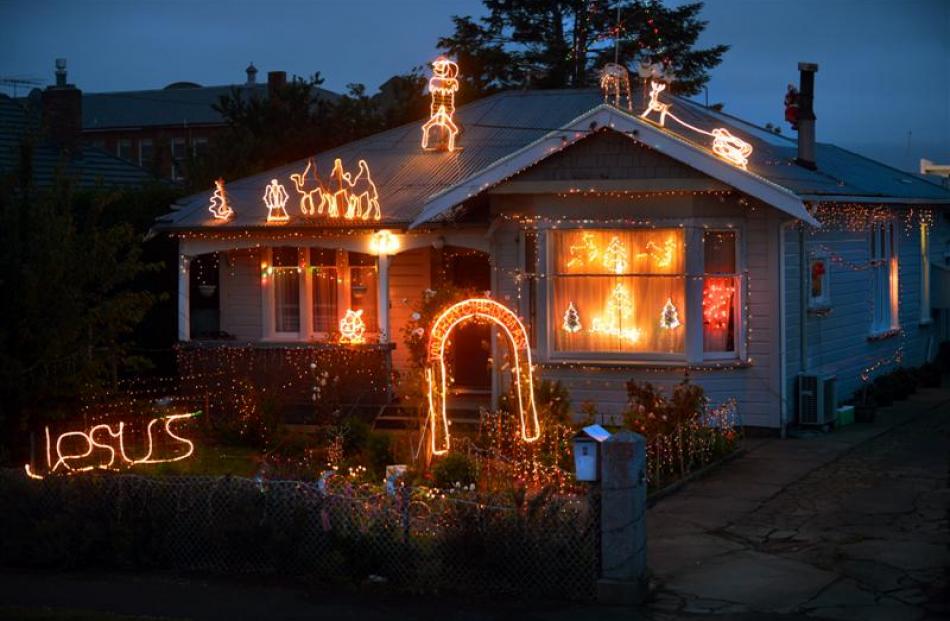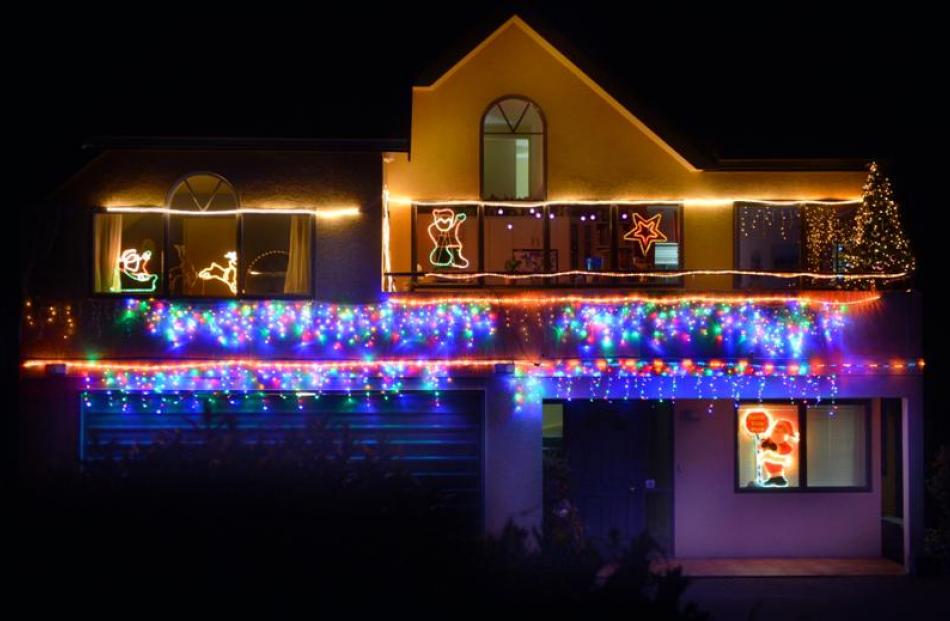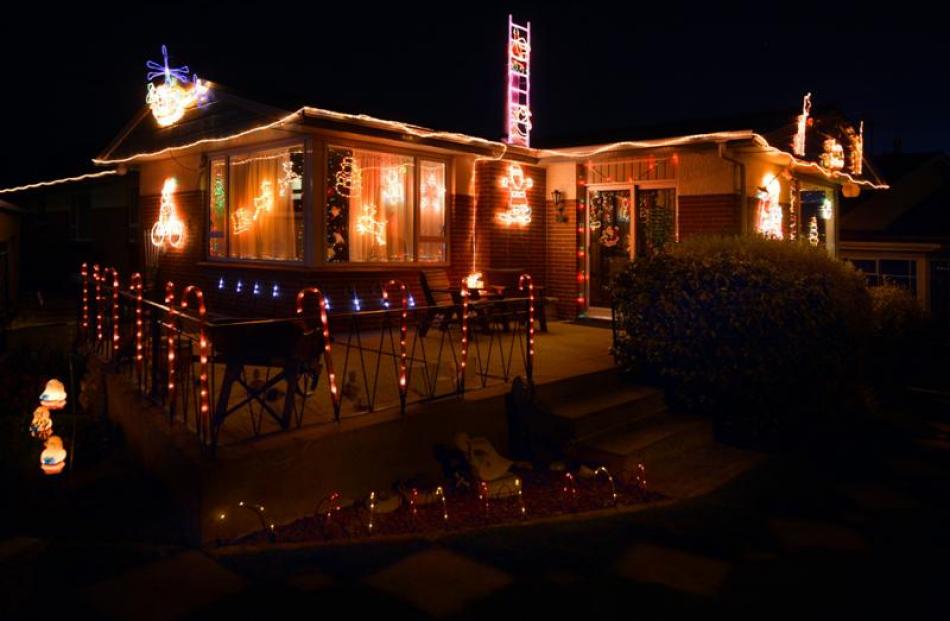 Frosty is melting in the bathtub and other decorations are spilling out of a Mosgiel house this Christmas.
Its residents want more Dunedin households to get decorating. Nicola Merrett (39) said she had long decorated the inside of her house at Christmas but this was the first year her family had decorated the outside.
She and her husband Jason and sons Blake (12) and Logan (9) had enjoyed other outdoor Christmas decorations in Dunedin suburbs in past years and decided to decorate, inside and out, for four nights earlier this month.
Inside, Frosty the snowman, made by Mrs Merrett with white fluffy material and beach balls, basks in the bathtub.
The neighbours had decorated their outdoors area and warned the Merretts to watch out for more next year, Mrs Merrett said.
All houses should get in the spirit and decorate outdoors, she said.
''Come on, Dunedin. Do a bit more next year.''