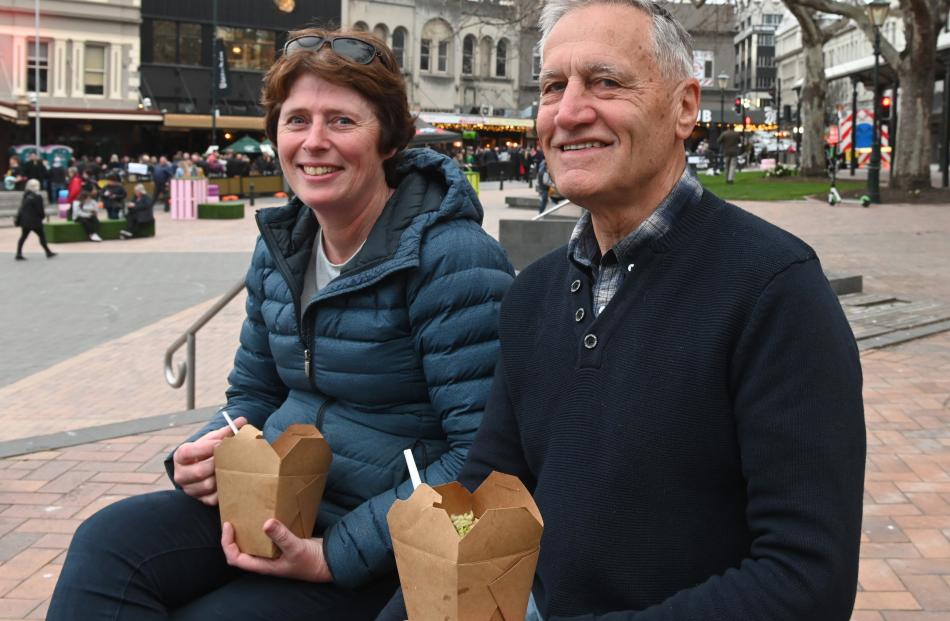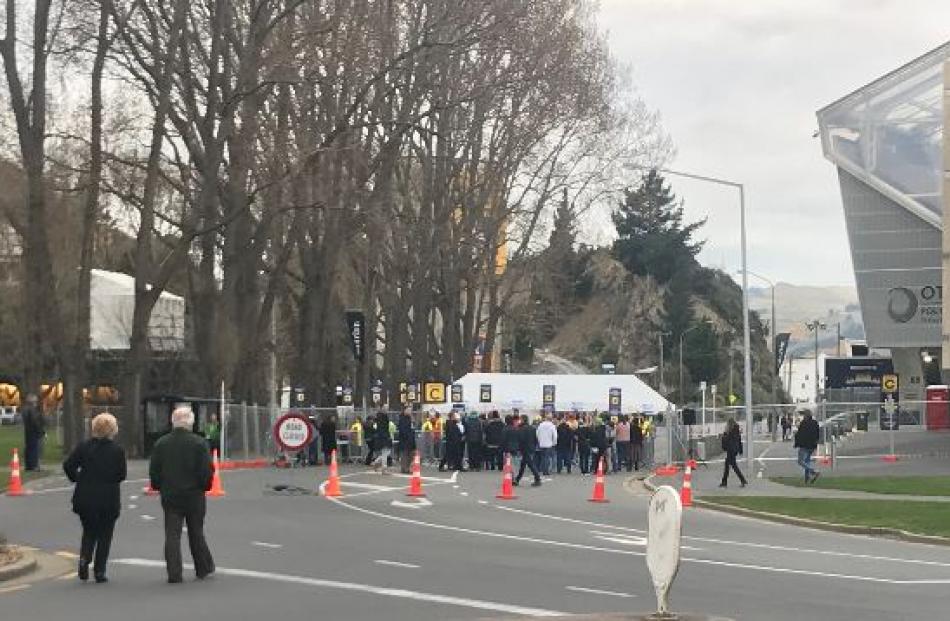 Fleetwood Mac have taken to the stage, opening with a rousing rendition of The Chain.
After taking to the stage the band told the audience it was the last date of their tour.
Earlier a trickle of fans heading to the stadium had turned into a Landslide by 7pm, with Fleetwood Mac expected to take to the stage at 8pm.
The Octagon was packed with revellers ahead of the gig.
Among those in town ahead of the concert were Brownyn Nichols and Allan Dellow,of Timaru, who were having a bite to eat in the Octagon before heading towards the stadium.
It was the first either had seen the band live.
The atmosphere in the city before the gig was fantastic, Mr Dellow said.
The Pila family, Zoe (16) Lily (19) Arielle (19) and mum Paula had flown down from Wellington to see the classic rockers play.
Mrs Pila said she has passed her Fleetwood Mac fandom on to her children.
"The girls grew up with them playing in the house so it passed on to them from me."
While Mrs Pila could not wait to hear the band play their classic hit Go Your Own Way, for the youngest of the group Zoe it was Gypsy she was most looking forward too.
Some of the most hardcore fans were already lining up outside the stadium at 5.30pm, half an hour before the gates open.
Among those to arrive early was Carolyn Dick, who went all out, dressing up as her favourite band member Stevie Nicks.
She was hoping to hear Little Lies and The Chain.
What you need to know
Fleetwood Mac are coming back again tonight to play their second show in Dunedin in less than five years - this time with kiwi songbird Neil Finn. 
Gates open at Forsyth Barr Stadium at 6pm, with rumours Fleetwood Mac are to start at 8pm. 
There is no warm-up act for tonight's big gig, so organisers are urging people to get there as early as possible to avoid a landslide of concertgoers and so as not to miss any of the show. 
Security checks will also be in place, with no bags larger than an A4 piece of paper permitted inside the stadium. Oh well.