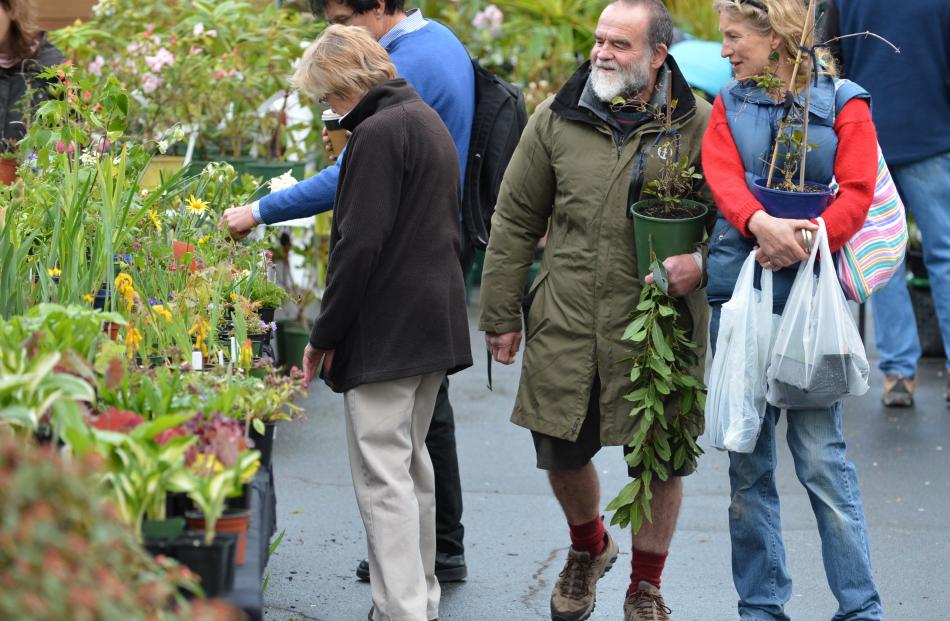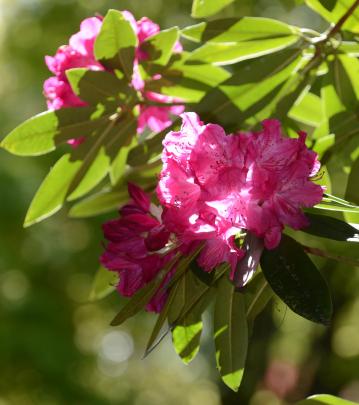 After a slow start, hundreds of people flocked to the Dunedin Botanic Garden yesterday for the annual Rhododendron Day and the opening to the public of a new facility.
Once some inclement weather and a certain All Blacks Rugby World Cup quarterfinal were out of the way, several hundred people turned out for the Rhododendron Day plant sale.
Some were even there 30 minutes before the 9am start to take advantage of the sale, which offered rare and unusual plants such as peonies and various native plants, botanic garden team leader Alan Matchett said.
People were entertained by a busking jazz trio which played for three hours, he said. Rhododendron Day had been running since 1971, but yesterday offered something different - the new propagation facility, normally closed to the public, was open for viewing.
The facility was officially opened in August and yesterday's open day attracted between 500 and 600 people, Mr Matchett said.