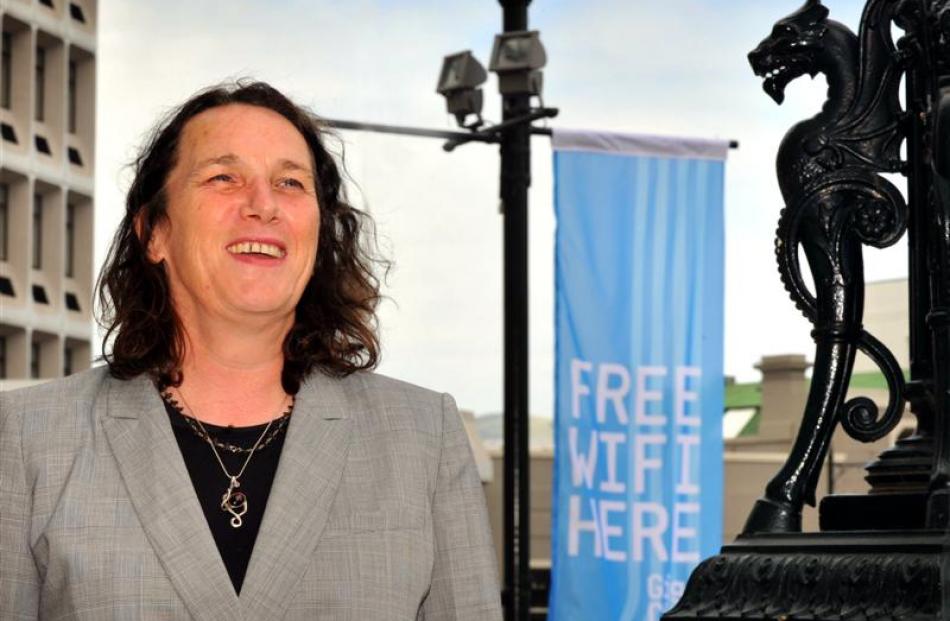 Dunedin's GigCity ship finally has a captain.
Dunedin woman Lesley Marriot started in the new GigCity project co-ordinator role this month.
Digital Community Trust chairman and GigCity spokesman John Gallaher said the appointment meant there was now a person whose job it was to ''drive the whole GigCity initiative'', while giving the Digital Community Trust, which had thrown significant volunteer hours at pushing the GigCity programme, an ''additional resource to get the best out of this opportunity''.
''She'll be working through the Gigatown business plan, building relationships with people in business and the community,'' Mr Gallaher said.
''And she'll make sure the funds work well.
''It's a whole function and I think that in time it will be creating the right sort of leverage between the Dunedin City Council and the community.''
Ms Marriot said her advertising experience - she had spent the past 25 years in Sydney's advertising industry - had centred around ''media planning and investment''.
She returned home from Sydney for family reasons six months ago, before applying for the GigCity job.
Her role was to get ratepayers the best return on their GigCity investment, Ms Marriot said, and she would work alongside the council and the Digital Community Trust to ensure that happened.
''My job is to sort it so that the plan for success is actively delivered.
''This isn't about today, or answers for tomorrow. It's about answers for the future, isn't it?''She would also focus on ways of making the gig technology accessible for ''everybody, not just those who can afford it''.
''And it's an opportunity for people to be able to talk to somebody who can then go off and source the answers they're looking for.''
Mr Gallaher said the fact it had taken so long to get a full-time staff member driving GigCity had made it ''a little more challenging'' for Dunedin to get going on its plans to make the most of last year's Gigatown win.
''But this is very much now putting all the plans and all the pieces in place. It needs to be done properly, it needs to be done well, and having her on board is fabulous.''