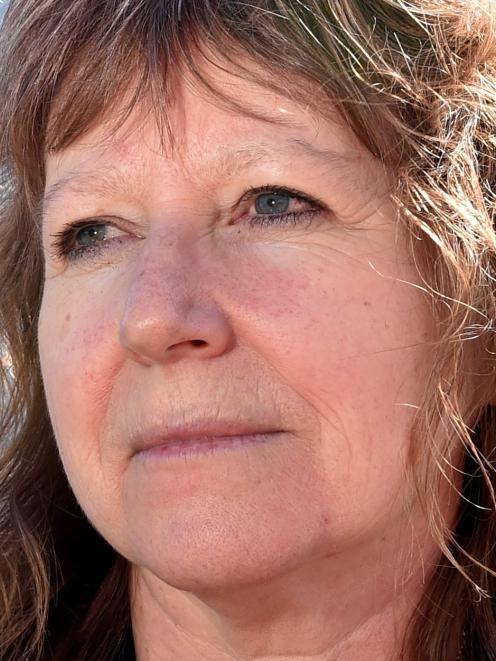 Three opposition parties have joined forces to organise a protest calling on the Southern District Health Board to cancel its food service contract with the Compass Group.
The protest will be held outside Dunedin Hospital on April 29, at noon. The Labour Party, Green Party and New Zealand First have formed a group called Real Meals Coalition, which was announced in a press release yesterday.
The coalition also includes Unions Otago, Unions Southland and Grey Power Southland.
Compass has had a rocky start implementing new menus in meals on wheels, patient meals, and staff cafes in the South, but has said it has listened to the complaints and made improvements.
Last night, Compass said it was disappointed to see that the ''quality of hospital food continues to be undermined''.
''It's important to us that patients and their families understand that criticisms of the meals are not accurate, and you only need to see for yourself the meals that are being served to patients to know this is true,'' the company's statement said.
Dunedin South MP Clare Curran said the outsourcing had failed, and she expected a large turnout from people who did not usually attend protests.
''People are banging on my door, and demanding I do something about it.''
Ms Curran said the call to cancel the contract reflected a groundswell of opposition, and was not a political stunt. Coalition spokeswoman Anna Huffstutler said the meals were ''awful'' and patients and families were ''constantly complaining''.
''Making food in-house was great for our community.
''It kept local people employed doing jobs that they love, making food and looking after the community,'' Ms Huffstutler said.
Green Party health spokesman Kevin Hague said Otago and Southland were at the ''sharp end'' of the outsourcing because the regions were so far from North Island hubs where food was produced.
That was why there were more problems in the South, but Mr Hague believed all DHB food outsourcing was wrong, because it was a core service.
Board chief executive Carole Heatly said while implementation had not gone ''entirely smoothly'', the problems had been remedied.
''It is also not clear why dissatisfaction seems greater at Southern than at the five other DHBs where Compass provides the same menu under the same system.
''All the food I have personally tasted has been of a good standard,'' Ms Heatly said.
Compass hit its first snag in January, when it started trucking meals on wheels from Auckland to Dunedin and Invercargill, prompting an outcry from recipients.
The meals on wheels service now has 109 recipients, compared with 210 when Compass introduced the new menu on January 18.
Complaints over patient meals prompted the introduction of ''patient experience co-ordinators'' to monitor meal feedback. There has been particular concern about mental health inpatients, as a staff internal memo revealed meals containing raw sausages and other shortcomings were causing stress and frustration.
The health board approved the move in order to save $6.96million over 15 years.
Labour health spokeswoman Annette King told the ODT she expected the actual savings to be ''minuscule''.
''Southern DHB have been trapped by a deal that hasn't come off, and pressure was put on them because of their deficit.''
The savings partly depend on the number of boards that join the national DHB Compass contract, and only six have done so. All up, it could save $190million over 15 years if all 20 boards joined.
Government entity NZ Health Partnerships has been re-calculating the expected savings, and said yesterday that work had not been completed.
Meals on wheels are provided by LSG Sky Chefs, while patient meals are a mix of frozen, chilled, pre-packaged and fresh food sourced directly by Compass.
---
Story so far
2008: Upgrade worth nearly $1m equips Dunedin Hospital as regional food hub.
2012-13: $350,000 spent on Dunedin Hospital food management and menu system.
2013: Government entity Health Benefits Ltd (now defunct) conceives national outsourcing plan with Compass Group, but settles on less ambitious plan boards could enter individually.
2013-14: Scheme plagued by delays and unions demand more information.
Early 2015: Southern DHB discloses that some meals will be trucked frozen from Auckland.
May, 2015: The board approves outsourcing of food service. October 2015: Compass Group takes over Dunedin Hospital kitchen.
Early 2016: Implementation of Compass food model at SDHB has multiple problems. Nationally, six health boards have joined the Compass contract at various stages of implementation.
---