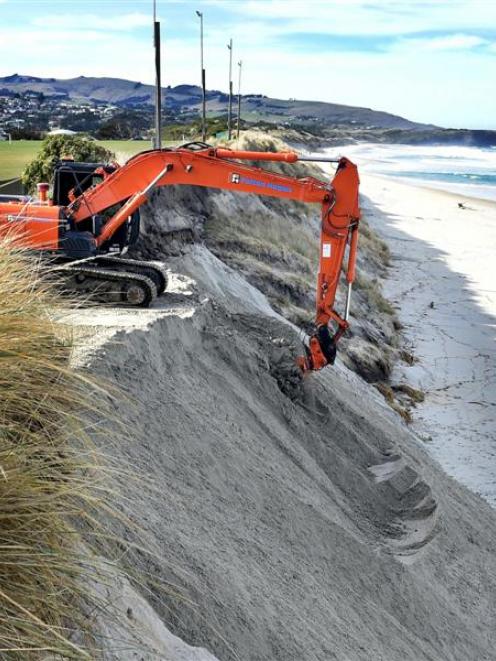 A tracked excavator distributes sand, taken from Otago Harbour, at Middle Beach yesterday.
The sand has been dredged from the harbour since the start of August and will be stored at a stockpile area at the end of Middle Beach's Moana Rua Rd.
It will then be used as needed for repair work due to be completed before next winter.
The stretch of Ocean Beach from Middle Beach to St Clair was badly hit by June's storms, which caused dune erosion and significant sand loss.