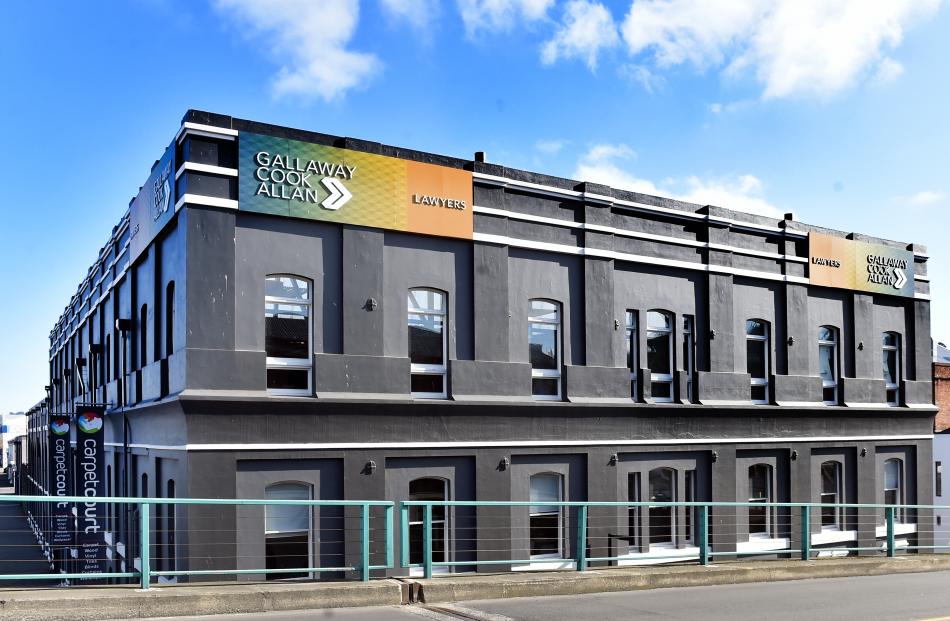 An Environment Court judge has described a Dunedin man's case against the owner of an award-winning heritage redevelopment as ''at best adversarial and at worst malicious''.
Judge John Hassan has awarded higher-than-usual costs, just over $28,000, against businessman John Evans, who in July had his case against 123 Vogel St owner Chris Barnes thrown out.
That figure includes $5426 costs for the Dunedin City Council, 33% of its total costs, leaving ratepayers to pay the $11,000 difference.
Mr Barnes had no comment on the matter this week, although he has in the past described the action as ''vexatious and small-minded''.
Mr Evans did not respond to questions about the decision.
Mr Evans took court action against Mr Barnes, which called on him to remove windows on the second floor and replace them with a design Mr Evans said should have been built under the building's resource consent.
The building is in the city's historic warehouse precinct, home to heritage redevelopment in the past few years.
Court documents from Mr Barnes' counsel in June described the action as ''utterly baffling'', and some involved said property interests in ''the big end of town'' were behind what they saw as an attack on the precinct.
In July, when he dismissed the case, Judge Hassan described the action as having ''an adversarial and misdirected lack of respect'' for the developer.
In his judgement on costs this week he went further.
He said Mr Evans acted ''when the maximum damage could be done to the respondent if the orders were made''.
''The conduct shown in this proceeding is at best adversarial and at worst malicious and has resulted in unnecessary costs for both the council and respondents.''
He said Mr Evans' application to the court was not based on any valid resource management purpose. It was plain the application for enforcement orders was ''unmeritorious, and that the arguments were without substance and without the support of any expert evidence''.
While the bar for indemnity costs was high, ''I find that bar has been passed''.
The council asked for 33% of its costs, at the upper end of ''standard costs'' in that situation of between 25% and 33%.
The council said in its submission it was required, as a responsible regulator, to incur costs to present its position.
Mr Barnes' company, ADL Properties, noted in its submission the enforcement application was filed on the same day as Gallaway Cook Allan's lease on its former premises, on the corner of High and Princes Sts, ended.
Gallaway Cook Allan moved to Mr Barnes' building after leaving Princes St, and was ADL's counsel for the Environment Court case.
ADL sought costs of $30,214.
Judge Hassan said Mr Evans had suggested ADL's use of two counsel was unwarranted, but he did not agree.
''However, I am also mindful here that Gallaway Cook Allan was itself impacted, in that it had a tenancy in the building.''
He was not privy to whether that had any bearing on the fact two counsel were engaged, but discounted the costs by 25% to $22,660.