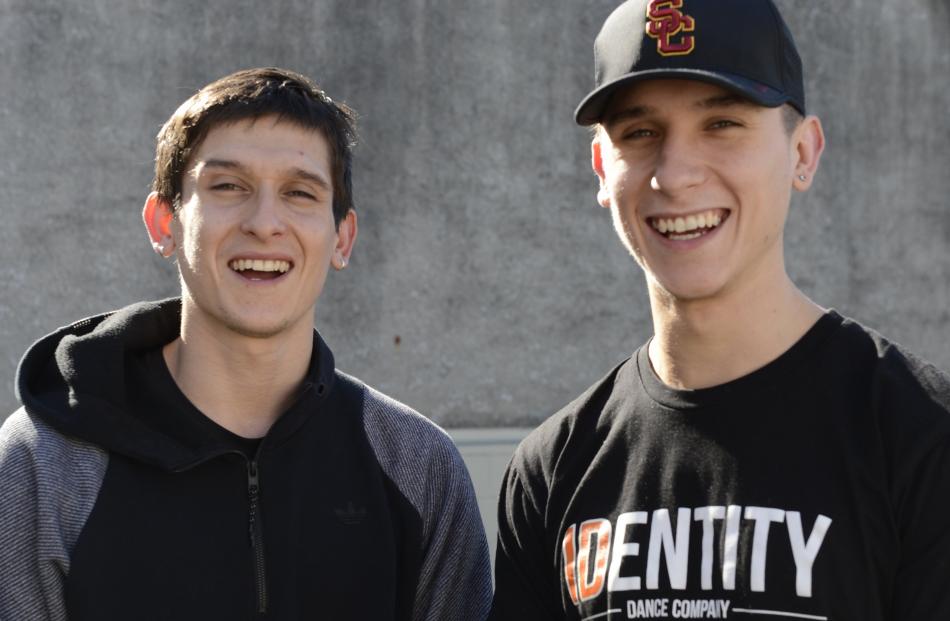 Brothers  who have flown around the world to dance are in Dunedin for an Out of the Box hip-hop performance.
The Arts Festival Dunedin show at Kavanagh Auditorium last night was the first time Auckland dancers Josh and Andrew Cesan had performed in the city.
Their older brother Richie (30) had planned to be in the dance crew but couldn't make it because he is choreographing the upcoming season of musical Billy Elliot in Auckland.
The three brothers learned how to dance from their mother Jacqui, an accomplished dancer and dance educator, Andrew said.
``We danced from a young age; we did jazz, tap and ballet and we were the only boys in the class.''
To encourage more males to dance, their mother started a class called ``boys dance too'' and it was the catalyst for the brothers to focus on careers in dance.
`We haven't stopped ... we've just been dancing and dancing and dancing. It's full-on; we don't know anything else,'' Andrew said.
The brothers were interested in all types of dance but hip-hop ``is what's happening right now'', Andrew said.
``At primary school I used to have to hide I was dancer. Now it's the cool thing to do. It's awesome right now - it's electric.''
Josh went to the World Hip-hop Dance Championships in Las Vegas this year and won a first and two fourth placings.
In a hip-hop competition, a crew had two minutes to perform a routine, Josh said.
However, the festival shows were hip-hop without restrictive ``boundaries'' such as time limits and ego, Josh said.
``It's quite playful at times,'' Josh said.
``It's the cool parts of hip-hop, explored a bit more.'' Andrew said.
The final Out of the Box performance is on at Kavanagh Auditorium at 8pm today.