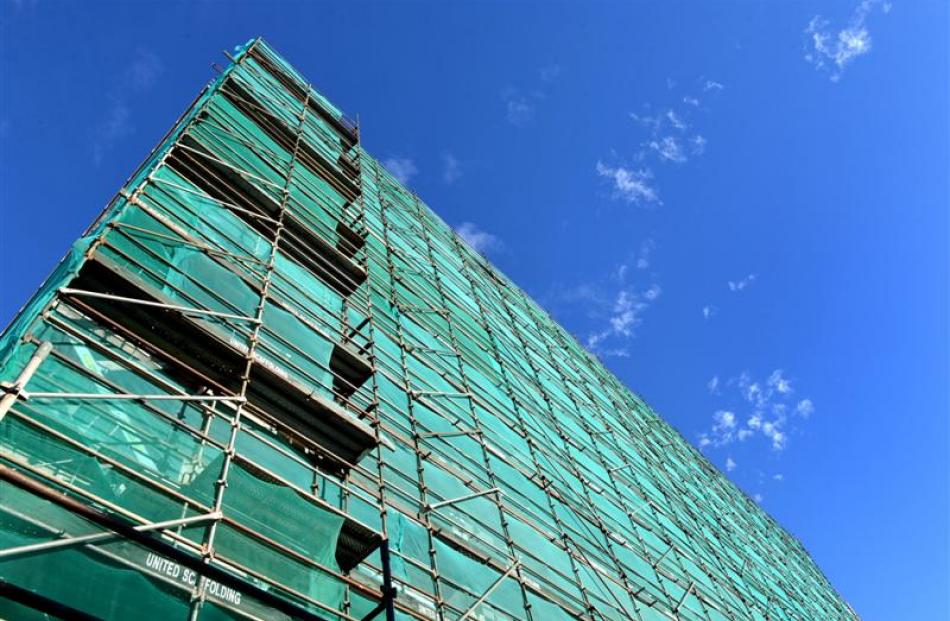 Repairs continue on Dunedin Hospital's east face, on Cumberland St.
Southern District Health Board finance director Peter Beirne said work had finished on the south and north faces of the building, including edge roof flashing and protection, sealing exterior concrete panels, and window repairs. 
The Cumberland St side had been split into three zones. Scaffolding had been installed in two of the zones, and scaffolding of the other zone had started.
The project was on track for completion by the end of next April, Mr Beirne said.
The $1.75 million repair job was commissioned earlier this year, because of the hospital's problem with persistent water leaks.