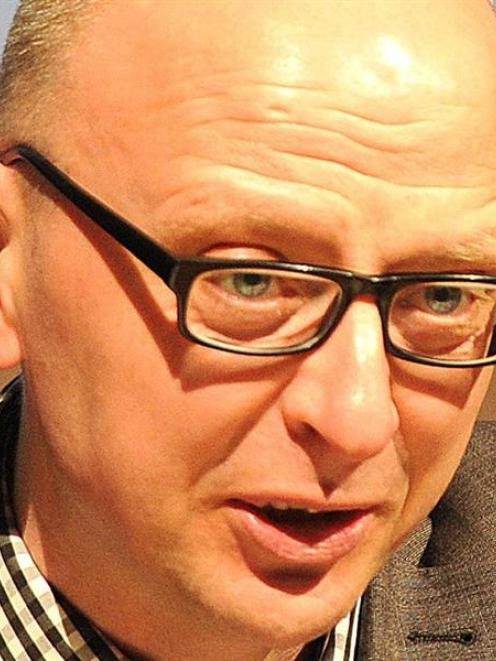 Prime Minister John Key saying New Zealand was settled ''peacefully'' is an example of the Government's fading interest in heritage, a leading University of Otago academic says.
Department of history and art history head Prof Tony Ballantyne made the comment in a lecture at the university about a ''crisis'' facing humanities subjects, which he says are undervalued by the National Government.
This comes as the number of students studying humanities at Otago University is expected to shrink again next year - the only division in the university where a drop in numbers is anticipated.
According to the university's 2015 budget, 5110 equivalent full-time students (Efts) were expected in the division, which would be a 14.4% drop on the 5971 Efts in 2010.
Tertiary Education Minister Steven Joyce said Prof Ballantyne's comments about Mr Key were frivolous and the Government did value humanities.
Speaking after the lecture, Prof Ballantyne said the decline was not surprising given the cues New Zealand's ''political leaders'' gave.
''If prospective students are hearing on a regular basis that the humanities have less value than other subjects then that will have an impact,'' he said.
Prof Ballantyne made similar comments in his lecture on Monday night to the inaugural Humanities Colloquium of the Matariki Network of Universities - made up of seven universities from the United States, Canada, Britain, Germany, Sweden and Australia.
In the lecture, he said the usefulness of the humanities was ''openly questioned'' by members of the Government, which did not attach ''too much weight to questions of heritage'' the way the previous government did.
An example was Mr Key saying last month: ''In my view, New Zealand was one of the very few countries in the world that were settled peacefully''.
Prof Ballantyne called Mr Key's comment ''surprising'', given he attended 150th anniversary commemorations of events in the New Zealand Wars.
In order to fight the perception humanities subjects were of ''questionable value'', academics needed to do a better job of communicating their work to the public.
Despite his concerns, it was ''incredibly reassuring'' Otago University's senior leadership recognised the importance of the humanities.
Mr Joyce accepted the Government's emphasis on subjects including science and engineering could be having an effect on students choosing to study humanities.
''We are just trying to incentivise the growth of areas where there is real shortages and there isn't a shortage in humanities graduates, but that doesn't make us anti-humanities.''
''My view is that the humanities are important and that there is lots of people who get humanities degrees who make a real contribution to society,'' he said.