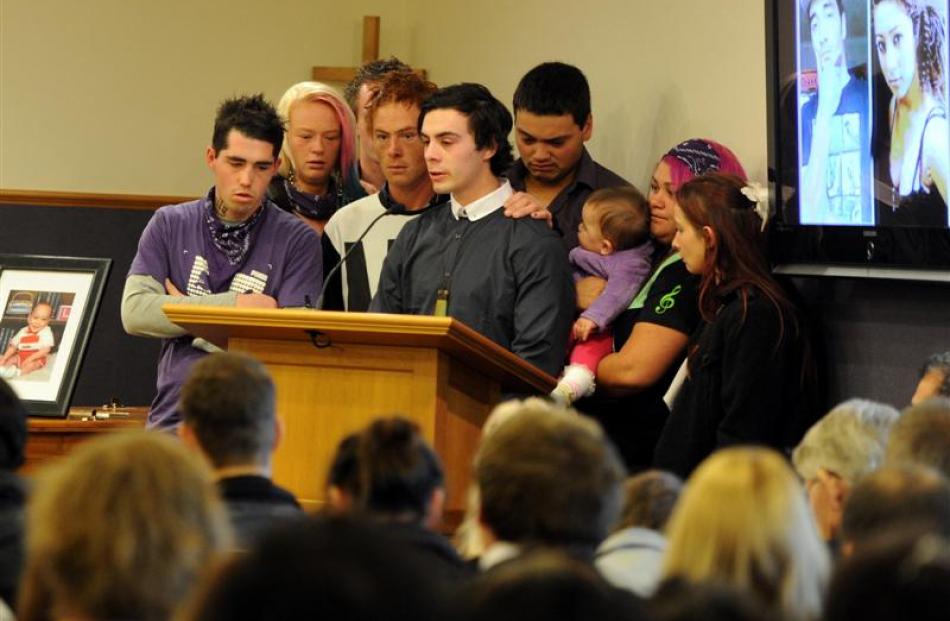 The laughter at an upbeat service gave way to grief as North Taieri siblings Danielle and Shannon Kiriau were farewelled yesterday with a stirring haka.
Close friends, with purple and green bandanas hanging from their pockets or around their necks, consoled each other as tears flowed at the end of the service.
More than 500 mourners were at Campbell and Sons Chapel, in Mosgiel, yesterday. Police were required to control traffic in Gordon Rd after the service.
Dozens paid tribute to Danielle (17) and Shannon (22), who died when the Honda Integra car in which they were passengers went out of control and crashed on Sunday morning.
The Rev Tau BenUnu, a relative of the siblings, said everyone was in ''shock'' and searching for answers following their deaths.
He acknowledged the pair's Cook Island heritage and hymns were sung in Cook Island Maori.
The pair's older brother, Shane, gave the eulogy.
''These guys won't be forgotten and will be loved forever,'' he said.
Danielle and Shannon had 11 brothers and sisters and while the ''big family'' was a ''bit messy'' it was very close.
The service was studded with moments of laughter and many speakers kept the mood light as they recounted their personal recollections of the siblings' ''mischief''. However, the reality of their loss set in when the lights were dimmed and a photographic montage of images of the siblings was presented.
The outpouring of grief continued as the pair's caskets were carried out by family and friends acting as pallbearers.
The pair were buried at Allanton Cemetery in a private ceremony.