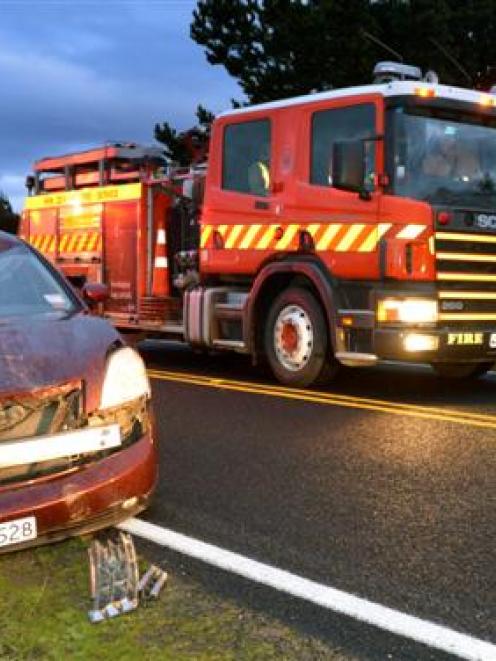 Colin Tumaru is lucky to be alive after driving into a horse which escaped its paddock and ran on to Blackhead Rd in the dark yesterday.
Mr Tumaru (47) left his Green Island Bush Rd home about 6.50am and had driven about 900m on his way to work when he suddenly saw the horse in front of him.
"You would expect to see something, driving up towards it with lights on, but it was all of a sudden right in front of me. It just happened so quickly - a bang and a thud and that was it," he said.
The 21-year-old horse dented the driver's side of the front of Mr Tumaru's car, smashing the windscreen and flattening the roof above his head.
The driver's beanie remained pinned between the mangled car roof and driver's seat, although he managed to walk away from the wreck.
"My shoulder is a bit sore, but I think that's from the seat belt. Otherwise, I just have a few scratches. I'm fine," he said later.
Insurance would cover the vehicle damage, he said.
The horse died at the scene.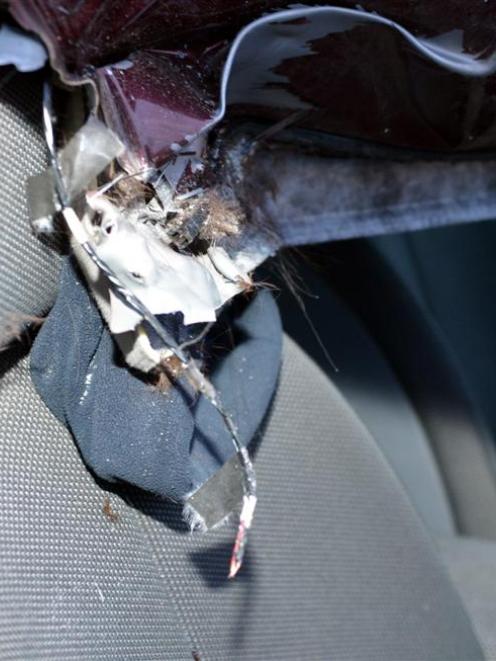 Mr Tumaru estimated he was travelling about 80kmh when the collision occurred.
Constable Charlotte Davies said the owner of the horse, a Blackhead Rd resident, had spoken to police and apologised for forgetting to close a gate on his property when he left for work.
Const Davies said an electric fence around the horse paddock was lying on the ground and it was possible the horse had stepped over it.
Police would decide whether any action could or should be taken against the horse's owner for allowing the animal to escape.
Const Davies said officers at the scene were amazed by Mr Tumaru's lack of injury.
"I'm very surprised he's alive, actually," she said.
A crane was used to remove the dead horse from the roadside.
Dunedin road policing manager Senior Sergeant Phil McDouall said animals loose on the road were just one of many unforeseen dangers about which motorists had to be mindful.