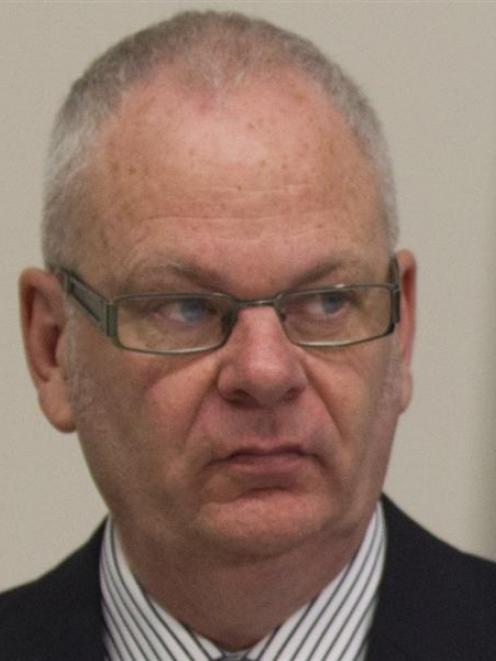 The resignation of another high-level Ministry of Education official has been labelled ''appalling'' by the Otago Primary Principals' Association.
Just weeks after the resignation of Secretary for Education Lesley Longstone, the ministry's deputy secretary, Anne Jackson, yesterday announced her resignation, as a result of the Ministerial Inquiry into Novopay.
Ms Jackson said the inquiry identified shortcomings in areas for which she was responsible as deputy secretary schooling, a position she held until July last year. The announcement angered Otago Primary Principals' Association president Whetu Cormick.
''What an appalling situation Ms Jackson has been forced into - a woman who has made a huge contribution to education having to resign.
''Someone needed to be the fall guy and obviously Lesley Longstone was not enough.
''John Key and his ministers who signed this deal off, including Hekia Parata, need to take responsibility also, and by now should have made a public apology.''
Ms Jackson said the decision to resign was hers alone, and there was no pressure put on her to do so.
''I hope my resignation will help the ministry put the Novopay issues behind it.
''I am truly sorry for the extra pressure and stress put on teachers, staff and pay administrators during its introduction.
''I remain deeply committed to education and the principles of public service. That is why I have taken this step today.''
Acting Secretary for Education Peter Hughes said Ms Jackson had made ''an outstanding contribution'' to the public service over the past 25 years, particularly in education.
For the past year, Ms Jackson has been deputy secretary, tertiary, international and system performance.
She has been working in education since the mid-1980s. One of her first jobs was in the State Services Commission, advising on the implementation of Tomorrow's Schools.
She has been an education adviser in the Prime Minister's Department and has worked for the Education Review Office, the Ministry of Social Development and the Ministry of Education.