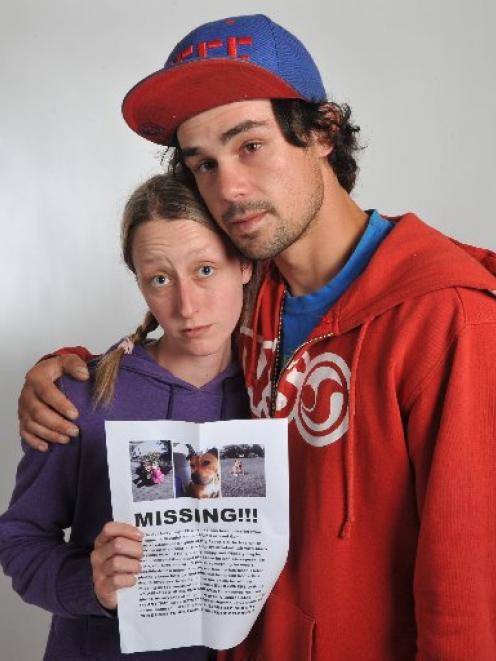 A Mosgiel couple are worried their beloved dog Rusty has been stolen after he disappeared without trace on Sunday.
Gavin Howie and Jemma Calder said their 1-year-old Staffordshire bull terrier went missing about 5pm on Sunday and they had been desperately trying to find him ever since.
Ms Calder said the fact their dog had ''vanished without a trace'' had them worried it had been stolen.
''He's microchipped and stuff, so if the pound had picked him up we would have known by now.''
Their dog, who was ''like a son'' to them, had only been in their fenced yard for 15 minutes when they realised he was gone.
Mr Howie said they walked around the neighbourhood that night until midnight, but found no trace of him.
The couple were offering a reward for anyone who found their dog, who was ginger and had a distinctive crooked black tail.
''We just want our dog back. We have tried everything we can,'' he said.
Sergeant Kevin Davidson, of Mosgiel, confirmed police had been informed about the dog's disappearance and welcomed information from the public.
''If we had any information to suggest an offence had occurred, obviously we would follow it up.''
SPCA Otago executive officer Sophie McSkimming said she was not aware of any recent dog thefts in the Dunedin area, but the agency would not necessarily be informed if there had been any.