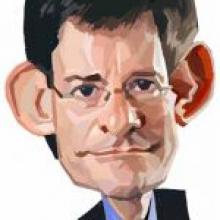 The Otago Museum Trust Board has "confirmed" to Arts, Culture and Heritage Minister Chris Finlayson that it is looking after the museum's collections properly.
In a letter dated October 1, Mr Finlayson said he had received letters and copies of media articles from former staff at the museum.
"It is clear the correspondents have negative perceptions of their previous employment conditions," Mr Finlayson wrote.
He considered the Employment Relations Authority was the proper place to address "valid" employment issues but noted concerns had also been raised about the standard of care of the museum's collections.
He referred to a 2006 report by the Auditor-general on the management of heritage collections in museums and art galleries in which "Otago Museum's approaches were often used as examples of good practice".
He said the letters and media reports he had received "appear incongruent" with his own experience of the museum.
"I can appreciate the attention being given to this in the Dunedin media will be frustrating for you."
Mr Finlayson said it was the Government's understanding the museum's storage standards and collection care and management were "substantially improved" in the 1990s "and that those standards have been maintained over time".
"I trust that this remains the case, but would appreciate your confirmation of this."
In reply, Otago Museum Trust Board chairwoman Margaret Collins confirmed the museum "has in place and follows all necessary systems and processes to care for the collection".
Mrs Collins said since 2000 the collection "has been housed in appropriate conditions, is safe, secure and regularly monitored".
She noted the museum was trying to further "elevate" its standards.
"The board is very confident that recent changes within the collections and research team will enable this to progress."
Mrs Collins spoke of the burden of continuously seeking the resources to care for the collections and said the museum would be willing to work with the Government to raise standards.
A letter from Labour list MP Steve Chadwick was also tabled at yesterday's meeting. The letter was a reply to the "co-ordinator of ex-Otago Museum staff" Jennifer Evans. Ms Chadwick said she would investigate the group's concerns.
In July, museum chief executive Shimrath Paul denied Public Service Association allegations museum staff were underpaid, intimidated by senior managers and were struggling with high workloads.