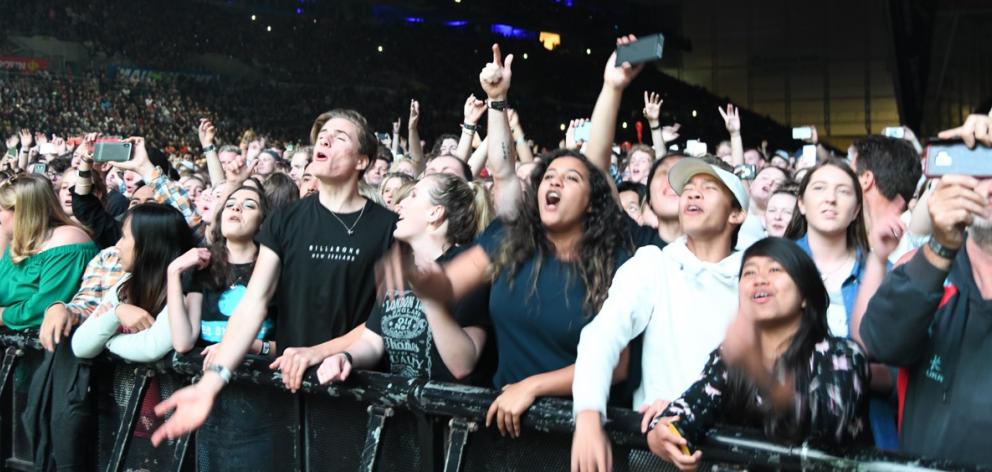 There were no arrests at last night's Ed Sheeran concert at Forsyth Barr stadium.
A police spokeswoman said five people were arrested for disorderly behaviour in central Dunedin between midnight and 2pm today, but it was unknown if any were concert-goers.
Senior Sergeant Brian Benn, of Dunedin, said police were "really happy" with the conduct of concert goers last night, and he was hopeful the good behaviour would continue for the remaining two gigs on Saturday and Sunday.
''We encourage everyone heading along to Ed Sheeran concerts to have a fun, but sensible time".