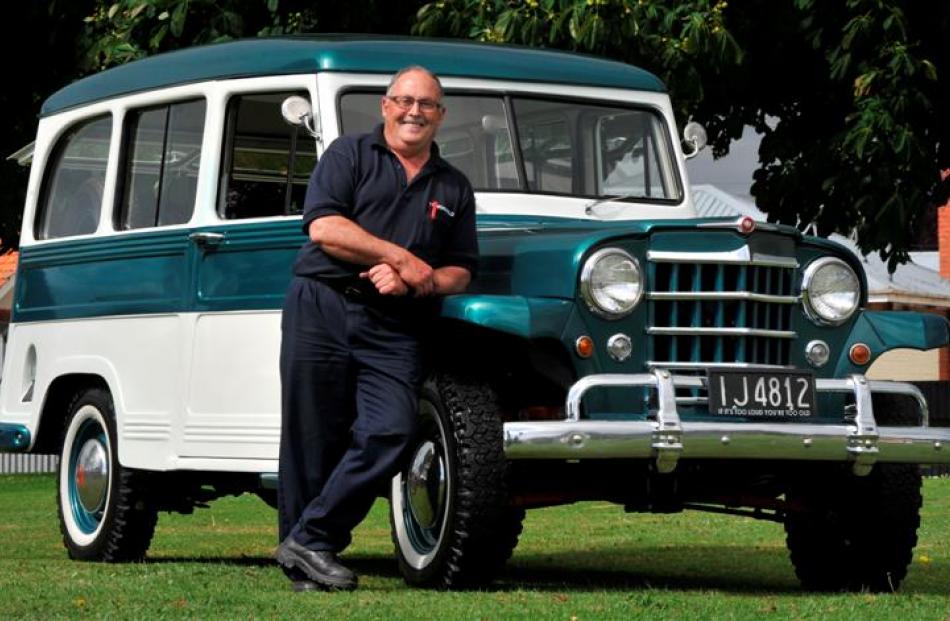 A Mosgiel man has just completed a 33-year journey with a Jeep.
Ken Rapley bought the 1952 Willys Jeep station wagon just before he married wife Lyn in 1980.
''It was something I got to one day cart the kids around in. But I only drove it for about a year and the motor went. It's been stored ever since,'' he said yesterday.
A family wedding in Nelson in February was the motivation to finally finish the restoration project, which was completed last week.
''I thought it would be a good chance to do a trip around the South Island in it, although, when I told my wife she just laughed,'' Mr Rapley said.
''I don't know how much I would have spent on it over the years, but there wouldn't be much change out of $25,000. And that's without the labour. I had to make a lot of things for it.
''I went through a few phases with it where I just wanted to push it off Blackhead. But it's very satisfying now that it's all done. I hope it will be in the family forever.''
The American-made 2WD vehicle was the first all-steel station wagon designed as a passenger vehicle and more than 300,000 were made between 1946 and 1965.
''Apparently, the Little Sisters of the Poor in Dunedin used to have a chauffeur-driven one, which all the nuns would get around in.''
The vehicle had a comfortable travelling speed of about 85kmh, Mr Rapley said.
''If you go any faster than that, you have to hang on.''