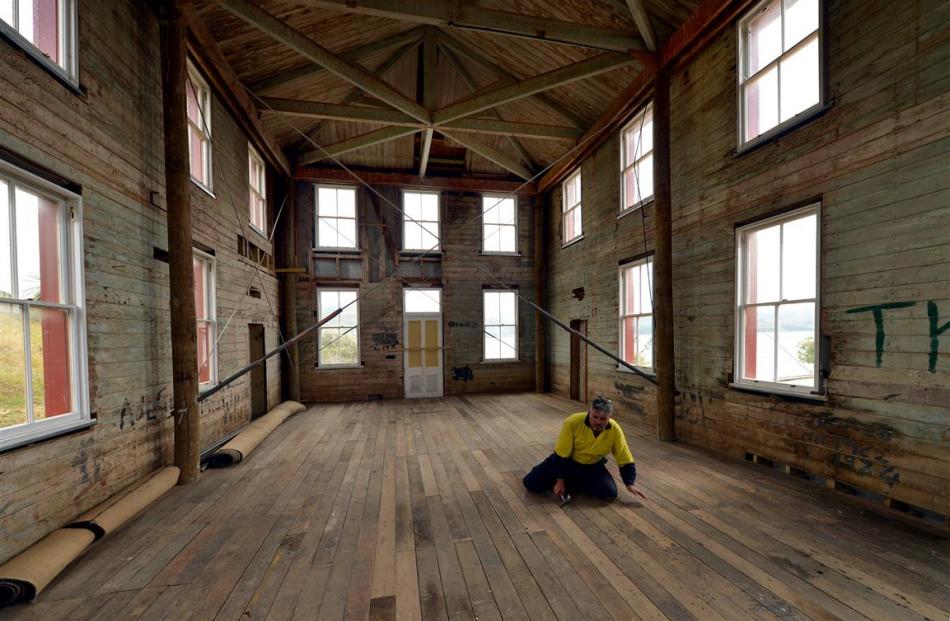 An island given over to the sick and dying is coming back to life as teams of volunteers put their skill, sweat and time into its transformation. Craig Borley finds Quarantine Island/Kamau Taurua has been given a new lease of life.
From 1860 until it was closed in 1924, Quarantine Island in Otago Harbour served to isolate immigrants and returning soldiers who had been exposed to disease.
In its heyday the quarantine station included married quarters, single women's quarters, a dining complex and a keeper's cottage.
At first, single men were also housed on the island but Dunedin's town leaders quickly moved to quell temptation by housing them on neighbouring Goat Island.
Farming occurred to varying degrees on the island, though never with great success, Quarantine Island/Kamau Taurua Community member Kristen Bracey said from the island earlier this week.
"It was pretty hard going.''
Salty air, strong winds and low rainfall made the island a harsh environment, something the volunteers who had tried to restore the island's original bush covering had discovered over the last 70 years, she said.
Seedlings often failed to survive and much of the volunteer work in recent times was spent nurturing seedlings into trees.
Some sheep had been kept to keep grass down.
Volunteers had poured considerable efforts into restoring the island's surviving buildings.
While the married quarters and a heavily modified keeper's cottage (now the island's lodge) were all that remained of the 1870s station, the married quarters especially was an important piece of history, Ms Bracey said.
"For that building, it's the only building like that anywhere in New Zealand. It's not just really significant to Otago history but also to New Zealand history. ''So that's why we've put a lot into that building.''
This week's work included ferrying building material from Dunedin to the island and working on replacing one of the building's walls.
Future work would include replacing steel bracing cables - currently criss-crossing the building's interior - with external steel bracing, which would open the interior up for use as a hall.
More than 20 volunteers were on the island the day they were, and many more contributed each year, Ms Bracey said.
"It's a really special place because it's got this unmodified coastline, no roads, no dogs, no possums, rabbits or mustelids,'' she said.
"There's so much that's special about it.
"When you just cross that water and you're here, it has a very special feel about it.''
The island was open to visitors.
The land was owned by the Department of Conservation and the buildings owned by the community, she said.
Open days were held "at least once a month, more over summer''.