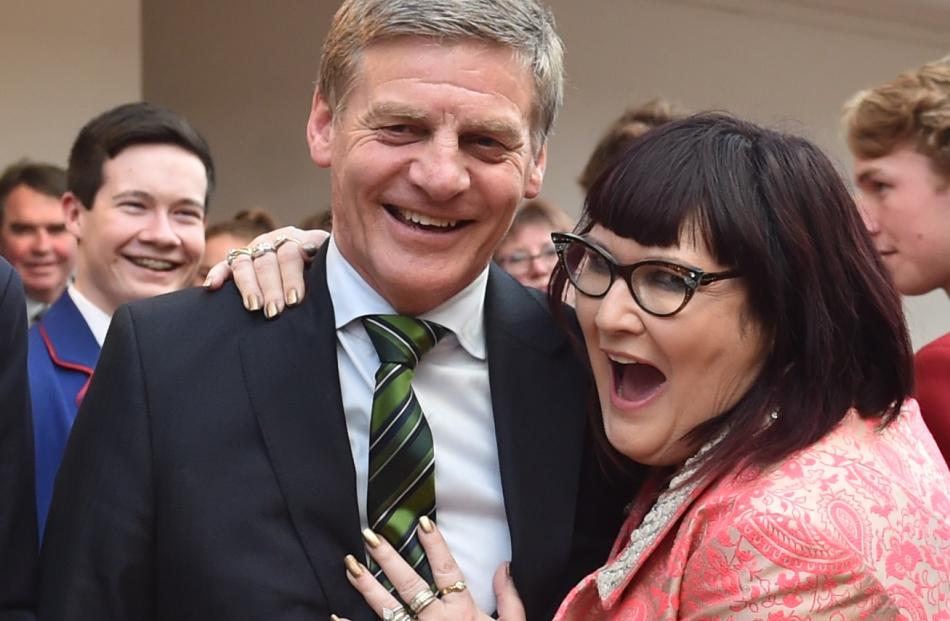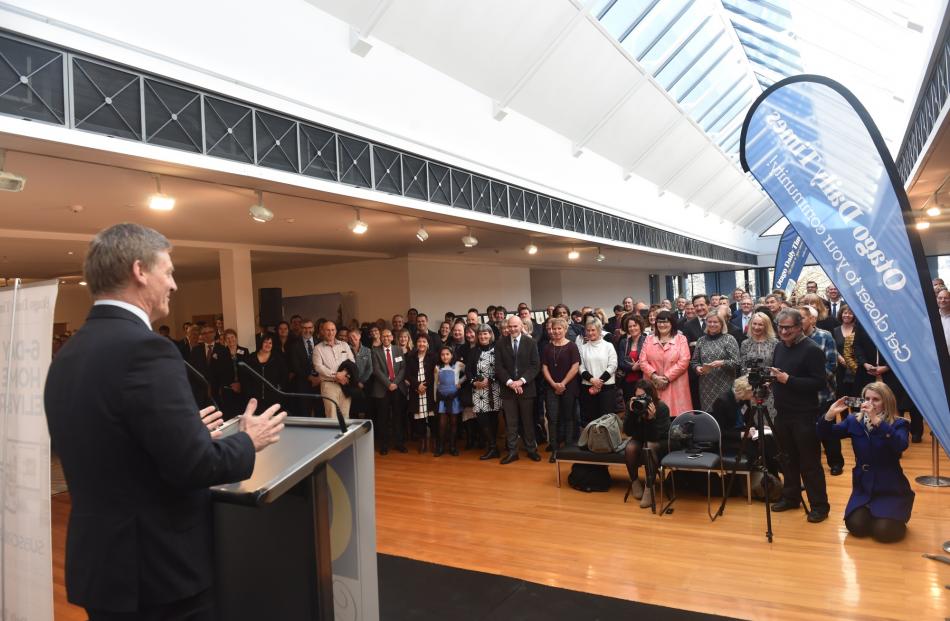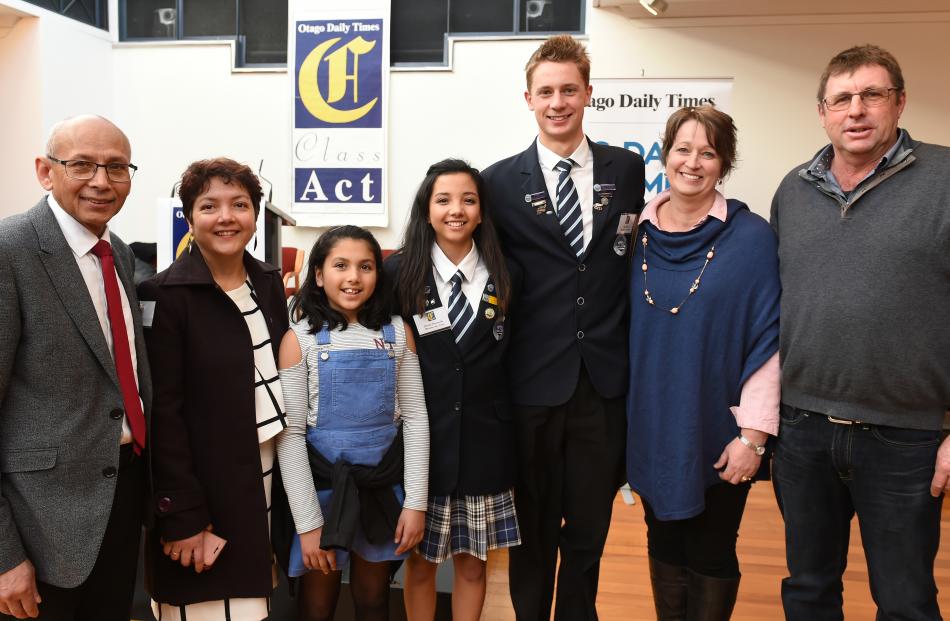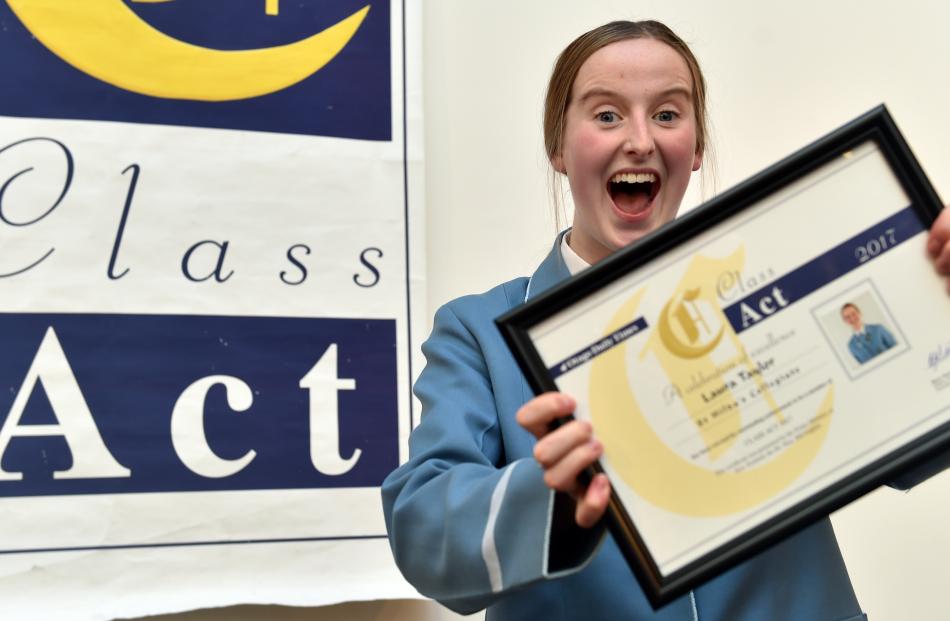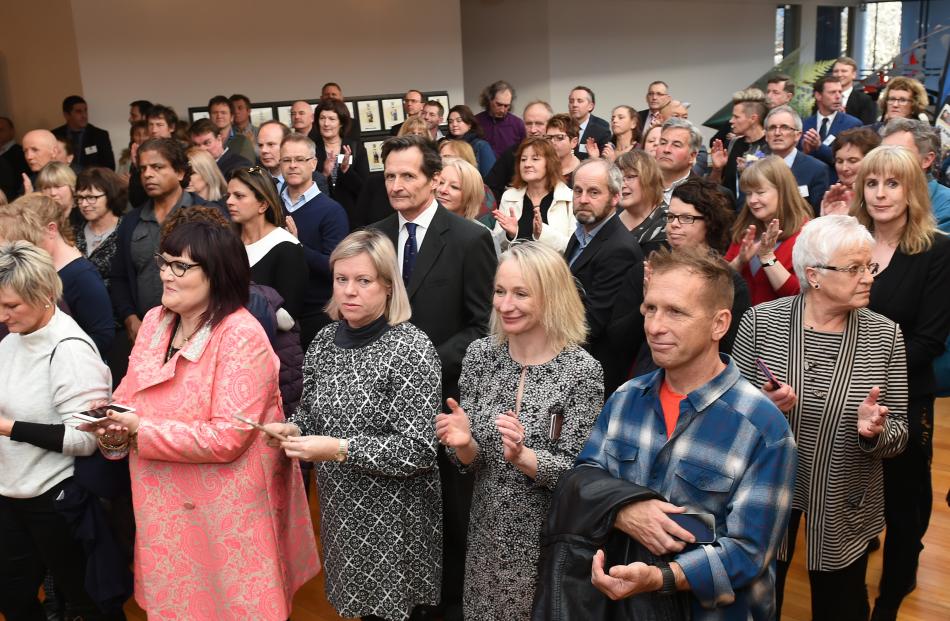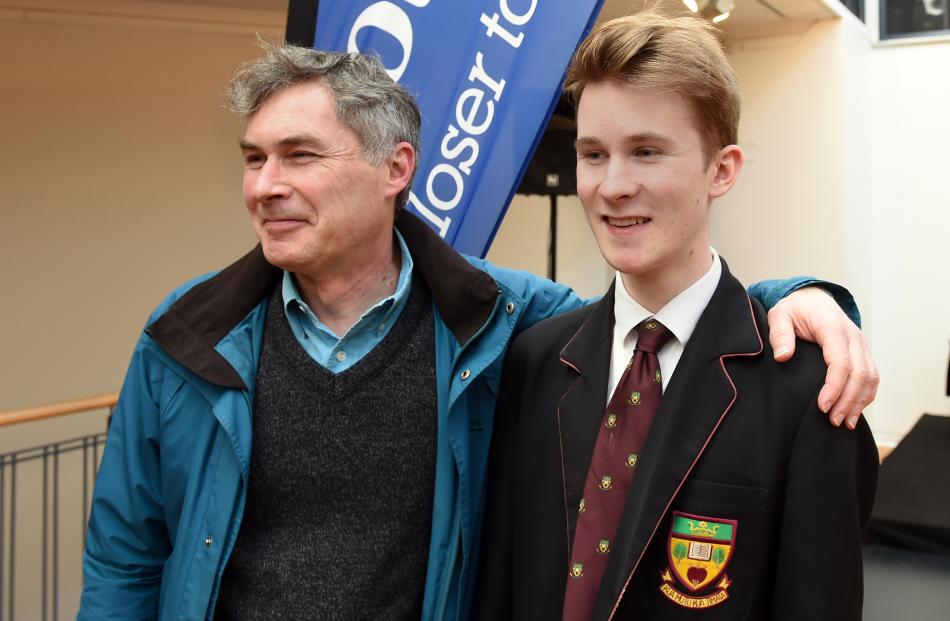 The cream of Otago secondary schools' academic, cultural and sporting crop were recognised for their outstanding achievements at the Otago Daily Times Class Act awards ceremony yesterday.
Fifty-six year 13 pupils  from every high school in the region were presented awards by Prime Minister Bill English at the Dunedin Public Art Gallery.
Mr English said people often told him young people were not what they used to be. He agreed, but believed young people had changed in a positive way.
"They are better, they are more confident, more able to express themselves, more tolerant of others."
Mr English acknowledged the pupils  had to face new pressures, including those posed by social media, but said the recipients were well poised to handle life's challenges.
"Because of your mix of a very good education, Kiwi qualities of being problem-solvers, being pragmatic, being able to get on with people, being able to work in teams, you can go anywhere and that sets a high bar for us to focus on making New Zealand an interesting enough place where you can realise your talents."
Speaking at the ceremony, University of Otago vice-chancellor  Harlene Hayne told the pupils to "never lose sight of the pursuit of excellence that has brought you where you are today".
Prof Hayne encouraged the pupils to consider contributing to the University of Otago's atmosphere of excellence by studying there next year.
She also acknowledged the work of the families  of the 2017 Class Act cohort.
"As a parent myself, I know that this level of success does not happen by accident. Your son's or your daughter's success is granted in a large part to their own work, but it is also a reflection of your consistent love and support."
Following the presentation the pupils had a chance to talk to the prime minster, city councillors and local MPs.
Kavanagh College pupils Sophie Whibley (17) and Sophelia Hook (17) said Mr English assured them he, too, still got nervous when appearing onstage.
Meeting the Prime Minister was ''an amazing experience'', Sophelia  said.
Bayfield High School pupil William Brundell (17) said the awards provided an opportunity to meet other successful young people.
"It's also quite exciting to see where we could end up."
Next year, he  planned to study health sciences at the University of Otago with the aim of eventually forging a career in medicine, William said.
All Class Act recipients were awarded University of Otago Leaders of Tomorrow scholarships.
The scholarships offered a minimum of $6000 towards study at the university and there was scope for pupils to receive more depending on how well they did, Prof Hayne said.
This year, 34 of last year's Class Act recipients are attending Otago University.