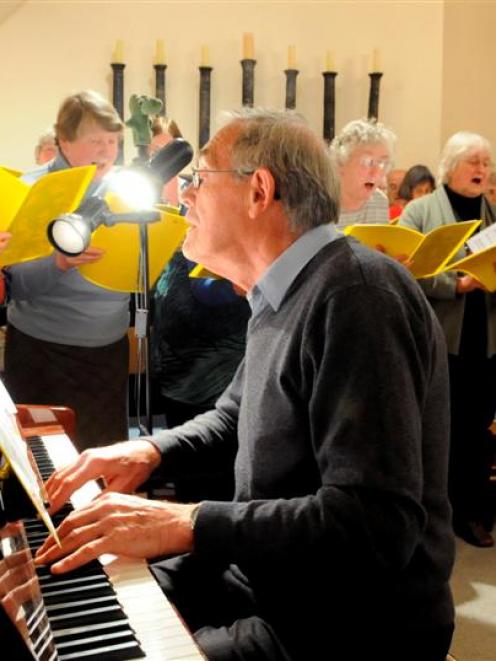 The guest of honour was unable to attend, but a fundraising evening last night featuring the work of Margaret Mahy went ahead anyway.
The children's author, who lives on Banks Peninsula, near Christchurch, had accepted an invitation to attend a literary and musical evening organised by a group of Dunedin church congregations that are raising money for water cisterns in Palestine.
But Emeritus Prof Colin Gibson said he was told last week Mahy had had an accident and was unable to come.
He did not know any details about the accident.
Prof Gibson, an acclaimed hymn writer, has set several of Mahy's poems to music and eight were performed last night for the first time in public by the Mornington Methodist Church choir, which Prof Gibson directs.
Illustrator David Elliot spoke about collaborating with Mahy on two of her award-winning books, and three of Mahy's children's stories were read to an appreciative audience of about 80.
The evening, and a meal beforehand, raised close to $5000, Prof Gibson said.
The evening was recorded on video and a copy would be sent to Mahy "to cheer her up", he said.