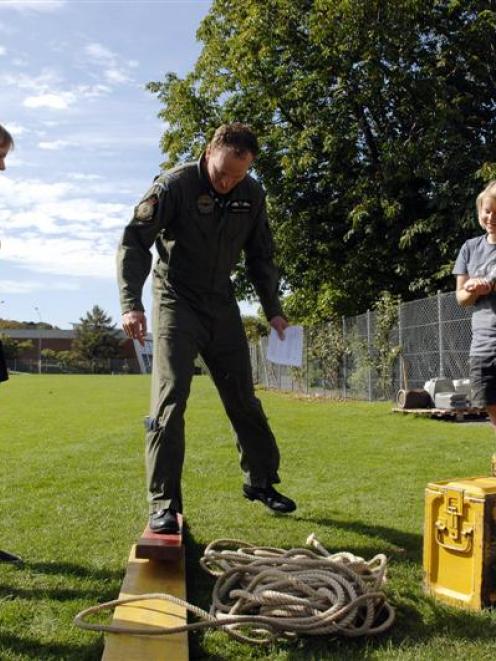 Pupils from Otago Boys High School and Otago Girls High School received intensive military-styled leadership training this week, the first as part of a new initiative created by the Royal New Zealand Air Force.
About 40 prefects, head boys, head girls and sports captains from both schools spent several hours learning the Air Force functional leadership method, which encompasses three factors - task, team and individual.
RNZAF recruiter Sergeant Mike Ivamy told the Otago Daily Times the pupils were taught how the three factors interacted with each other to achieve a common goal.
"They are skills which could be used in their roles at school or in their sports teams.
"Making sure everyone is included, involved and aware of what the goals are - that's what we want them to be able to do."
The pupils put their new-found skills into practice by completing several obstacles and activities.
Sgt Ivamy said the pupils were the first to receive the training and, if it worked well, it could be made available to secondary school pupils throughout New Zealand.
Taieri College and Kings and Queens High School pupils are also receiving the the training this week.