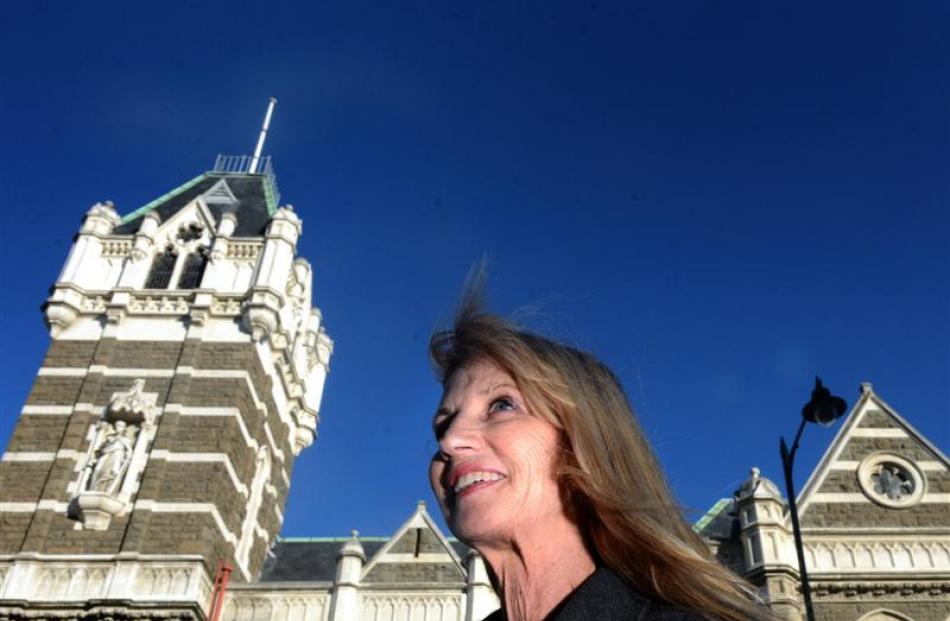 Dunedin's historic courthouse will cost the Ministry of Justice about $220 a day in rates alone while it lies empty and indefinitely mothballed.
That works out to more than $1500 every week or about $80,000 a year for a building the Ministry of Justice cannot guarantee will be used for court services again.
Ongoing security, maintenance, and insurance costs would also be incurred at the Stuart St site over the coming year, though the ministry was unable last week to provide figures for those costs.
Nor was the ministry able to provide the cost of the lease for its temporary High St premises, citing time to respond under the Official Information Act, though rates alone on the site are about $45,000, and the ministry has previously reported spending more than $6 million fitting out the building.
The Government's changes to earthquake-strengthening rules last month mean the building can remain in use for another 35 years before strengthening works must be completed, but the ministry could not say whether those new guidelines would affect its plans for the courthouse.
The ministry was also again unable to answer the Otago Daily Times request to publicly commit to returning court services to the historic courthouse, saying it needed up to 20 working days to respond.
Since the historic courthouse was pronounced an earthquake risk, no plans for strengthening work have been publicly released, and no strengthening work has occurred.
A ministry spokesman said it was continuing to build a business case ''to explore our options for returning services to the Stuart St courthouse'', calling the process required to strengthen heritage buildings ''complex''.
''We will be paying rates, [the] amount of which is set out on the DCC website.
''Just because a building is being vacated because it poses a risk of collapse in a strong earthquake, it does not mean we are exempt from paying rates.''
Dunedin barrister Anne Stevens said it was hard to believe the ministry was serious about returning court services to the building.
''It is hard to accept that that is a genuine statement, when no work has occurred.
''It's hard not to be a little cynical that there is some prejudice against the building, because it is historic.
''I suspect they think it will cost too much as an ongoing concern.''
Mrs Stevens said the city's legal community was confused at decision-making leading to the building's closure without any plan for remedial work.
''We just think there's some muppet up there making bizarre decisions. Who is this person? It defies reason.''
She said the idea the building may be expensive to run or maintain needed to be contrasted with the cost of losing ''a dignified seat of justice and a very functional courthouse''.
''That building has the stature and the standing to administer justice. This box [High St] doesn't.''
The community would suffer, she said, as the historic courthouse was as important as the railway station, part of Dunedin's heart, and ''giving this city a depth and character that makes it a special place''.
The ministry said it would take an extra 10 working days to furnish information in response to an ODT request lodged on May 1. A response will be provided on June 12.
The ODT has asked for relevant ministry briefing papers and reports to help explain a lack of progress.
---
Courthouse closure
December 2011: The Ministry of Justice announced Dunedin's courthouse needed strengthening to cope with a moderate earthquake.
May 2013: The ministry said it was commissioning detailed design work for the multimillion-dollar project, which was in the ''final stages'' of approval.
May 10, 2015: The Government announced new earthquake-strengthening rules, meaning those Dunedin buildings requiring strengthening could wait up to 35 years for that work to be completed.
May 18, 2015: The Ministry of Justice mothballed its Stuart St site, removing the last remaining services from the site.
---