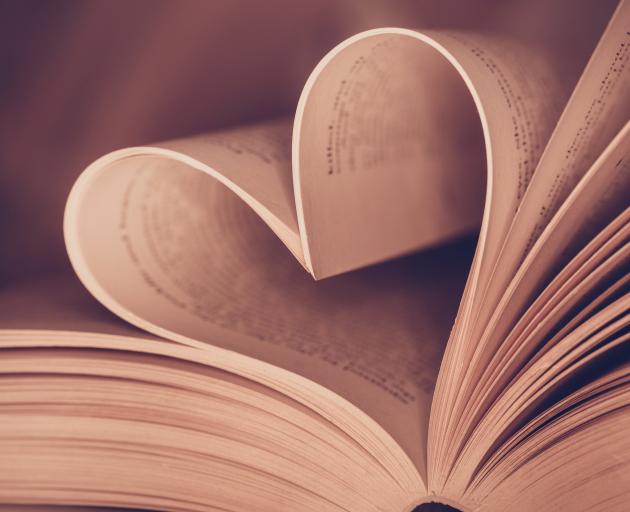 Dunedin: city of romance. Well, city of romance readers at least.
The Otago Daily Times can reveal the most borrowed book across Dunedin libraries since 2016 is Lady of Expectations by Australian author Stephanie Laurens.
The historical romance follows the "devilishly handsome, charming" Jack Lester on his quest to find a wife in Regency London.
It came as no surprise to Dunedin City Council library services manager Bernie Hawke, who said the romance genre was particularly popular with local readers.
"We are the home of romance writer Essie Summers after all."
Bookish behaviour
Most borrowed book: Lady of Expectations, by StephanieLaurens
Most reserved: Becoming, by MichelleObama
Total fees owed by library users: $378,959
Largest debt by single customer: $1400
Number of users exceeding $15 debt: 23,522
Summers wrote 55 romance novels, selling more than 19 million copies in 105 countries before she died in 1998.
But it was not just dashing gentlemen and steamy liaisons that were sought by Dunedin readers, Mr Hawke said.
The book which had been subject of the most "holds", where readers can reserve the book for $1, was Becoming by former US first lady Michelle Obama.
Despite being published only last year, the memoir had outstripped the competition.
The wild desire to read Obama's story had resulted in Dunedin libraries now stocking 17 copies of the book to satisfy demand.
As of yesterday, every one was on loan.
Head of Penguin Random House New Zealand Carrie Welch said the book's popularity at libraries reflected its booming success overall.
Ten million copies of Becoming had sold worldwide; 34,000 in New Zealand.
Dunedin's love of reading, however, came at a cost: $378,959 to be precise. That was the total debt racked up by members in late and lost fees.
Among them, 23,522 customers were unable to borrow items at present because each owed at least $15.
Mr Hawke said that threshold had come down from $20 a few years ago and helped to decrease the total debt.
"The sooner the debt is attended to, the more likely it is to be resolved."
Email alerts letting library users know three days before items were due for return had also had a positive impact in the past few years, Mr Hawke said.
Once debts reached a specific level and attempts to recoup the funds had failed, the council turned to a debt collection agency.
And the heftiest debt accrued by an individual? $1400.
With a maximum of 30 items allowed to be checked out at any one time, it was not difficult to chalk up some huge fees if books were lost.
Since July, libraries had been running a pilot programme which eliminated charges for young people and the signs were already positive.
The council's library collection featured more than 600,000 publications, which he said were a significant asset of the city, Mr Hawke said.
"We take very seriously our role to be good custodians of the asset that is the book collection."