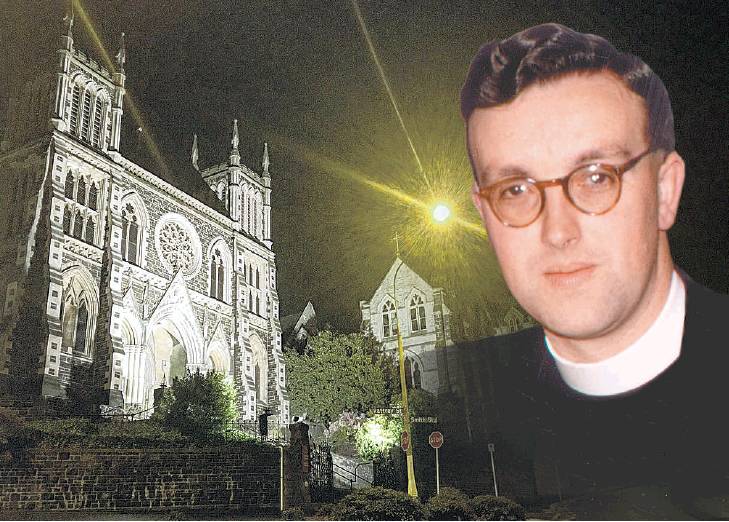 A paedophile priest who left a trail of victims in his wake was allowed to continue as a man of the cloth for nearly two decades after his offending was revealed to the Bishop of Dunedin. 
Survivors say it shows why the Catholic Church should be part of a Royal Commission into historic abuse. Chris Morris investigates.
Victims of a paedophile priest in Dunedin are renewing calls for a Royal Commission into historic abuse to include churches, amid suggestions their abuser's eventual prosecution revealed only the tip of an iceberg.
An ODT Insight investigation has spoken to victims of Fr Magnus Murray, who in 2003 pleaded guilty to 10 charges relating to historic offending against four boys from 1958 to 1972 in Dunedin.
Two of the boys have said they are aware of other victims of Fr Murray who remain unwilling to come forward, in Dunedin and further afield.
One of the men said his own younger brother was among the victims, while the other knew of four boys from his class who had never spoken up.
He estimated at least 15 boys across the Taieri could be victims of Fr Murray - a figure neither the church, nor police, disputed.
"I know of all sorts of people who haven't come forward. The actual case would be four times the size of what went to court.
"That's how bad he was,'' the victim said.
Detective Mark Lodge, of the Dunedin Police Child Abuse Unit, who investigated Fr Murray, also believed there were more victims out there.
"I don't think he would have stopped at four boys in Dunedin.
"I think we'd be sticking our heads in the sand to assume that was all there was.''
The church's handling of Fr Murray is also being questioned again by his victims, who want the upcoming Royal Commission expanded to include churches.
The Government is yet to confirm the scope of the inquiry, but draft terms of reference limited it to institutions run directly by the State or where it outsourced care to non-state institutions.
But pressure is mounting amid bombshell revelations within the Catholic Church, overseas and in New Zealand.
That included the resignations of prominent United States cardinal Theodore McCarrick, amid historic abuse allegations, and Archbishop of Adelaide Philip Wilson, who was convicted of concealing child abuse by another priest.
In Auckland, prominent Catholic priest and theologian Fr Michael Shirres has also been exposed by The New Zealand Herald as a self-confessed paedophile.
When Fr Murray was convicted in 2003, the court was told his offending had ceased in 1972, when he was sent to Australia by Dunedin Bishop John Kavanagh for treatment.
In Sydney, he was supposed to be supervised by Archbishop James Carroll, but ODT Insight has found he was soon welcomed back into the fold, ministering to the community while there.
He returned to New Zealand in 1976 and continued as a priest in the North Island, endorsed by Bishop Kavanagh, until 1990, when he retired as fresh allegations swirled from his time in Waihi and Ngaruawahia.
Hamilton Bishop Edward Gaines, then responsible for Fr Murray, has since died, and the Hamilton Diocese had no record of a formal complaint up until 2003.
It would not discuss any complaints received since then, but confirmed Bishop Gaines had asked Fr Murray to retire in 1990.
Auckland Bishop Pat Dunn said he understood Fr Murray was asked to retire because of fresh complaints.
Monsignor John Harrison, of the Catholic Diocese of Dunedin, has defended the church's handling of Fr Murray, saying it was consistent with the processes and understanding of the day, both of which have since changed.
But he also had "an open mind'' about the church's inclusion in the Royal Commission, as well as the likelihood of more victims of Fr Murray.
"If there's one or two, there must be a trail there somewhere,'' he said