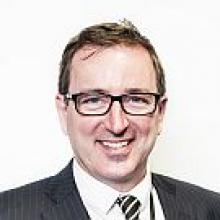 An alarming rise in the number of Otago school pupils being disciplined for physical or verbal assaults on staff and fellow pupils  has the Ministry of Education concerned.
Regional figures released by the ministry under the Official Information Act show stand-downs and suspensions for physical assaults on other pupils increased  from 139 to 218 (56.8%) and 10 to 14 (40%) respectively between 2015 and 2016.
Physical assaults on staff resulted in 64 stand-downs (52.4% increase) and 10 suspensions (66.7% increase) over the same time frame.
Stand-downs increased  36.4%  for verbal assault on other pupils; 15.6%  for verbal assault on teaching staff and there was a 33.3% increase in suspensions for verbal assault on teaching staff.
Other areas  of  concern are increases in  stand-downs, suspensions and exclusions for incidents involving weapons at school, and an 85.7% increase in stand-downs for theft.
Ministry of Education evidence, data and knowledge deputy secretary Craig Jones said there were many reasons why schools stood down, suspended, excluded or expelled pupils. Trends in the categories did  not necessarily reflect trends in  behaviour. Rather, they reflected a school's reaction to a pupil's behaviour.
"We are concerned that the number of stand-downs and suspensions has increased in Otago compared with 2015.
"We are working closely with schools to see how we can best support them in terms of professional development for staff and the development of individual behaviour plans for students.
"We want to work with schools proactively to plan approaches that will help avoid students ending up being suspended or excluded."
Dr Jones said while there had been a rise in stand-downs and suspensions, it had not translated in to higher numbers of exclusions, and there were no expulsions in Otago in 2016.
"This shows schools are working hard to keep students engaged in education, rather than remove them from the school."
He said the ministry was aware difficult behaviour could hinder learning and disrupt school life, so in the past financial year it had spent $95 million, over and above special education grants, on behaviour assistance for about 10,000 children.
"Our Positive Behaviour for Learning [PB4L] programme is now in 61 schools in Otago-Southland and we are encouraged by the benefits that these schools have reported."
Also helping are new physical restraint rules which came into effect in August this year.
A stand-down is the removal of a pupil for up to five days.
A suspension is the formal removal of a pupil until the school's board of trustees decides the disciplinary outcome. The board may decide to lift the suspension (with or without conditions), extend it or terminate the pupil's enrolment.
The termination is exclusion if the pupil is under 16,  or expulsion if the pupil is over 16.
Otago Secondary Principals' Association secretary Gordon Wilson said social media  might be contributing to the increase in disciplinary measures.Pupils had started posting examples of  behaviour such as fights and bullying online.
"Some incidents have become more visible and schools are having to deal with issues that get into social media.
"Sometimes, the incidents have become very prominent."
Otago Primary Principals' Association chairwoman Debbie Smith she had noticed more children with behavioural issues coming through primary schools.
"There are myriad reasons for that but our job is to deal with it as well as we can.
"We go to huge lengths to support our families."
She said many schools felt like "the ambulance at the bottom of the cliff" and believed many pupils with behavioural issues could be dealt with earlier.
She believed the Government should focus more funding on dealing with behavioural issues before children  started preschool or school.
"If we could support our children and their families earlier, maybe we can stop the problems from getting bigger and bigger.
"Otherwise, by the time they reach high school, there's very few pathways for them to go. It's a nationwide problem."