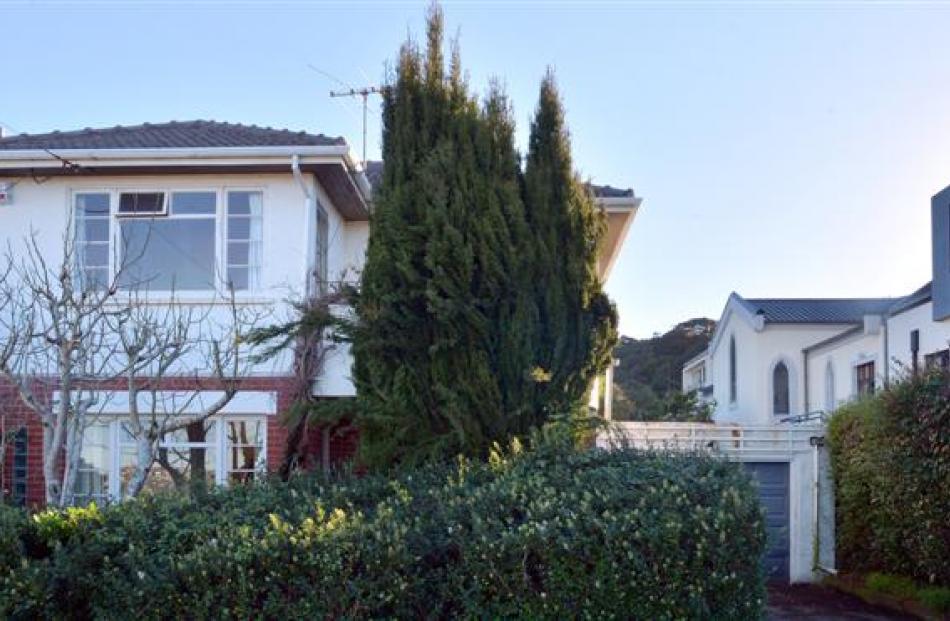 St Hilda's Collegiate School is selling a million-dollar-plus historic Heriot Row property it bought less than a year ago after buying another property in the street.
Principal Melissa Bell said the board was selling 26 Heriot Row - otherwise known as Ritchie House - because it had bought 16 Heriot Row, which is directly beside the school.
She said the school was on a ''very tight site'' and had been looking to expand its premises for several years.
It had long been interested in 16 Heriot Row, but the property had not come on the market until now.
''Strategically, it's a more useful property for us because it's on the existing school block, rather than having to cross the road.''
Buying Ritchie House had been a good option for the school at the time, but 16 Heriot Row, which was a similar sized site and came with a ''decent'' amount of land, was too good an opportunity to pass up.
She said the plan for the site was to build a visual arts centre, with exhibition space, because the school's present facilities were not coping with demand for visual arts subjects.
School board of proprietors chairwoman Gaye Cowie said the school took possession of 16 Heriot Row yesterday.
The board was still deciding what to do with the whole site, although a visual arts centre was a priority because the arts were becoming an area of strength for the school.
She could not say how much the property cost the school or estimate how much the centre would cost to build.
No decision had been made on whether a house on the property would stay or be demolished.
In the interim, she said the board would continue to rent the 16-bedroom Ritchie House to the present tenants during 2014 and was advertising rooms for 2015, which would make it a more viable opportunity.
The school had starting looking into the options for the house, including making it into accommodation for international students.
But bringing it to the desired standard for that would be expensive.
Mrs Cowie did not disclose how much the school paid for the 0.1012ha Ritchie House, although it was referred to at a recent city council hearing about the removal of protected tree next door, as a ''$1.5 million house''.
It was advertised for sale at $1.55 million.
The house was completed in 1914 and is one of 84 designed by architect Basil Hooper (1876-1960) who specialised in ecclesiastical and domestic architecture.
It was built for George Ritchie, the manager of the National Mortgage and Agency Company, director of other prominent businesses, and son of J. M. Ritchie, an important business leader in colonial New Zealand.
A decision on the removal of the protected tree is expected later this week.