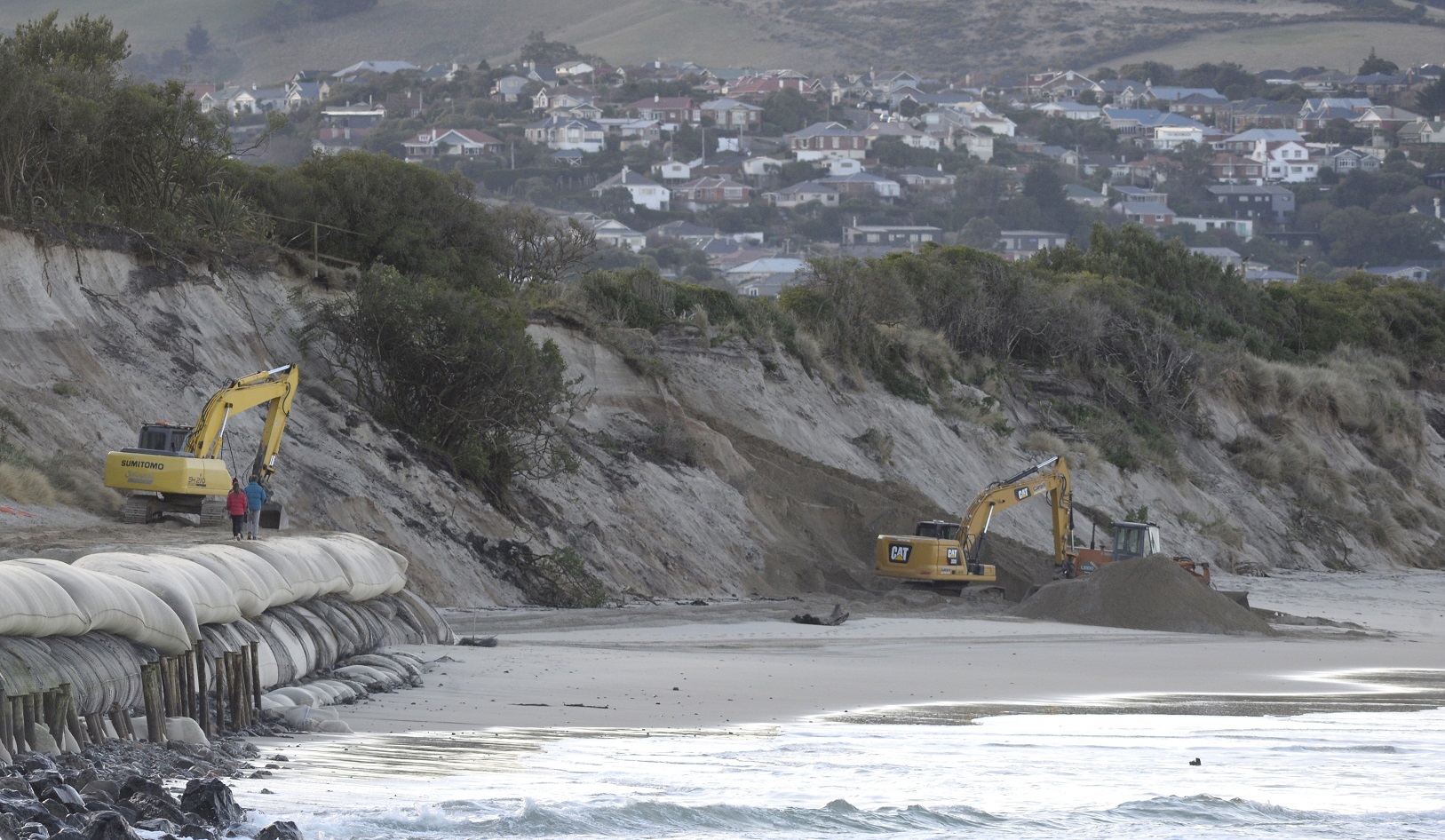 Diggers operate near the sand sausages at St Clair Beach yesterday.
A Dunedin City Council spokesman said council contractors were relocating stockpiled sand around the sand sausages in order to reinstate safe access to the beach.
DCC contractors shift boulders around in the rock armouring below Long Dog Cafe at St Clair yesterday.
The spokesman said the stairs designed to provide safe beach access for experienced surfers were due to be completed by the end of August.