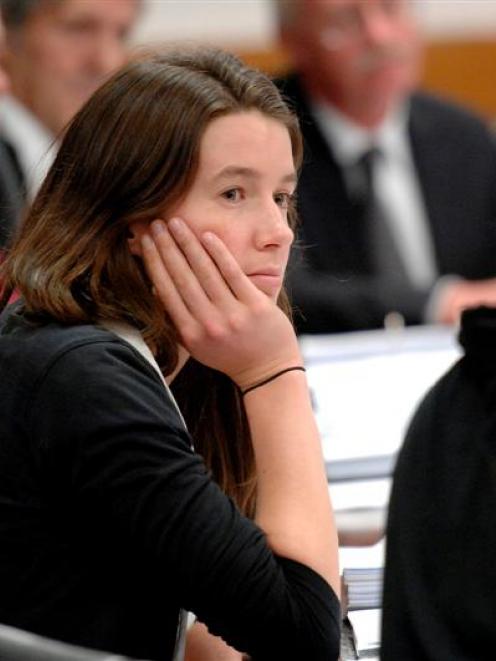 There were no gauges at the Fullwood Room to check for climate changes during debate on Dunedin's annual plan yesterday.
But if they were installed near city councillor Jinty MacTavish's seat at the Dunedin Centre when Dr Jock Allison gave his views on climate change, there would have been a certain spike in the heat emanating from that side of the political and generational divide.
The environmental advocate sat quietly while Dr Allison gave his views on the issue, the science of which he described as "a scam".
The council, he continued, did not need any expenditure related to planning for the effects of climate change, because the topic was "adequately accounted for" by various government departments, universities and lobby groups.
Self-described in his submission as Dr Jock Allison: Ratepayer, he is also a former Invermay director and former AgResearch board member.
His submission argued the world's temperature was not rising at an increasing rate, sea level was rising but the rise was slowing, and "much more" oil and gas remained to be found, not to mention huge coal reserves and the opportunity for safe nuclear power.
"Thus, no requirement for council to spend significant sums of money in planning activities related to a situation which is unlikely to happen in the foreseeable future."
Dr Allison noted Cr MacTavish's "impassioned tearful plea" earlier this year for the acceleration of an adaptation plan on climate change, a decision he said was based on "doubtful logic".
To round off his submission, he took aim at climate change scientist Dr James Hansen, due to give a public lecture in Dunedin this month, whom he said was a "seriously discredited scientist" responsible for alarmist claims about temperature and sea-level rise.
After sitting quietly through the speech, Cr MacTavish asked Dr Allison if he was aware what he was recommending for the council ran against the advice of the United Nations, the New Zealand Government, the International Monetary Fund, and organisations within both the British and United States governments.
Dr Allison responded there was more than enough planning on the issue under way from universities and government, and no need for "a little unitary council wanting to have their own part of it".
Cr MacTavish asked if he wanted the council to have policies out of line with all those organisations.
Dr Allison said he did not, but he wanted the council to keep "a holding brief" on the issue.
Policies needed to be put in place "if and when climate change takes place".
The council staff response to the submission thanked Dr Allison for his input, but said the council had to "keep in step with the generally accepted paradigms of the scientific community".