A cosy home in time for Christmas is on the cards for residents at the Dunedin City Council's Palmyra community housing complex.
A total of $7 million has been pumped into the complex to refurbish all 38 apartments in the Carroll St complex in central Dunedin, part of ongoing work by the council to upgrade its community housing stock.
Property services group manager David Bainbridge-Zafar said tenants were moving back into the majority of the renovated units before Christmas, apart from a few who were moving in the new year for personal reasons.
The council moved existing tenants into alternative accommodation for six months while their apartments were worked on, but most of the original tenants were expected to return.
Work started in February last year, and tenants who had returned to the first blocks completed were amazed at how quiet and warm they were.
"A guy this morning was saying his heating bill in the winter was 120 bucks ... It's now, like, 30 bucks."
The project had exceeded minimum standards in an effort to future-proof the improvements against later building code amendments, with higher grades of insulation and thermally broken double-glazed windows examples of this.
Heat pumps, insulation and double glazing had been installed throughout each apartment to ensure they remain snug throughout the year.
New roofs, bathrooms, electrical wiring, exterior lighting and wired smoke alarms were also put in place.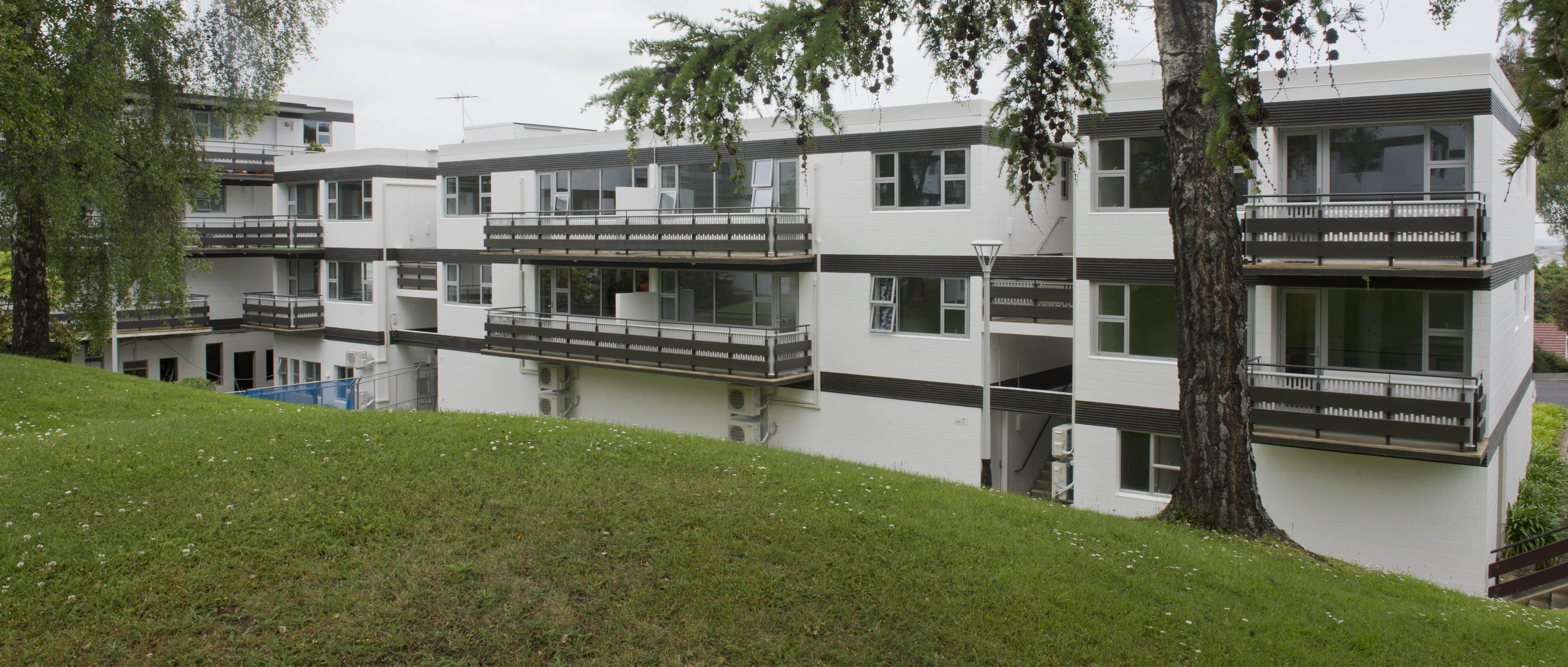 The refurbishment was handled by contractor Cook Brothers and build team manager Ben Chapman said it had been rewarding to work on a community-based project.
"It does feel good to hand over a project like this to somebody who definitely appreciates it. I mean the standard of living they're going to achieve here now is just astronomical compared to what it was."
The site of a former shop on the ground floor of the complex was also being converted into two new accessible units, bringing the total number of units in the complex to 40.
The council has 937 units in its community housing portfolio and earlier this year voted to spend $20 million over the next 10 years to build an extra 80 units to help put a dent in its housing wait list.