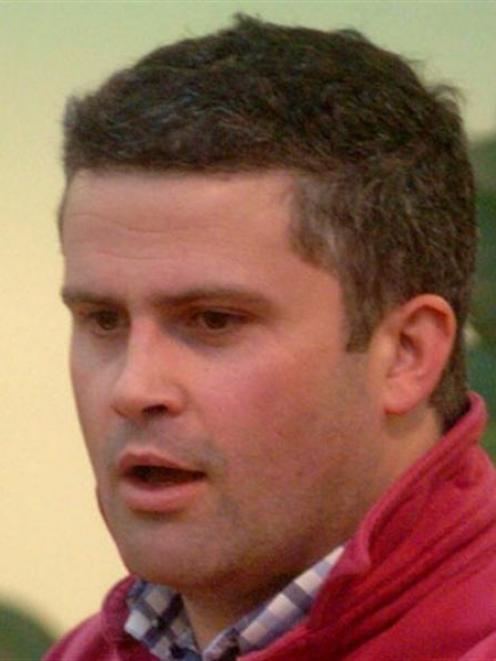 Former Dunedin conductor Tecwyn Evans has been appointed conductor of the prestigious Graz Symphony Orchestra and Opera House in Austria.
The 38-year-old is the first New Zealander to be appointed to such a position since John Matheson was appointed Erster Kapellmeister in Mannheim, Germany, in 1977.
"I've wanted to have such a position for a long time, but never imagined I would get the opportunity at such a high level.
I will conduct around 40 opera performances and concerts a year which gives time for my commitment to work at home in New Zealand," Mr Evans said.
"Graz is the number two opera house in Austria behind the Vienna State Opera."
Evans studied composition and conducting at the University of Otago, obtaining a first-class honours degree and a masters degree with distinction.
In 1997, he took up a Fulbright Scholarship to study conducting at the University of Kansas and was appointed chorus master for Glyndebourne Festival Opera in 1999.
Since then, he has conducted some of the best orchestras in the world, including the New Zealand Symphony Orchestra, Opera New Zealand, the BBC Philharmonic, the BBC National Orchestra of Wales and the BBC Scottish Symphony Orchestra, as well as the Auckland Philharmonia, the Christchurch Symphony Orchestra and the Southern Sinfonia.
Evans has now established himself as one of the most successful New Zealand musicians of his generation.
Later this year, he will conduct at the BBC Proms in London with the BBC Philharmonic and return to New Zealand for concerts with the Auckland Philharmonic and the NZSO.
NZSO chief executive Peter Walls said this week it was an outstanding appointment for Evans and a real coup for New Zealand to be producing "stars of such exceptional quality".
Evans will begin his tenure in Graz in August this year, where he will conduct productions of operas Die Meistersinger, Madama Butterfly, Tosca and The Marriage of Figaro.