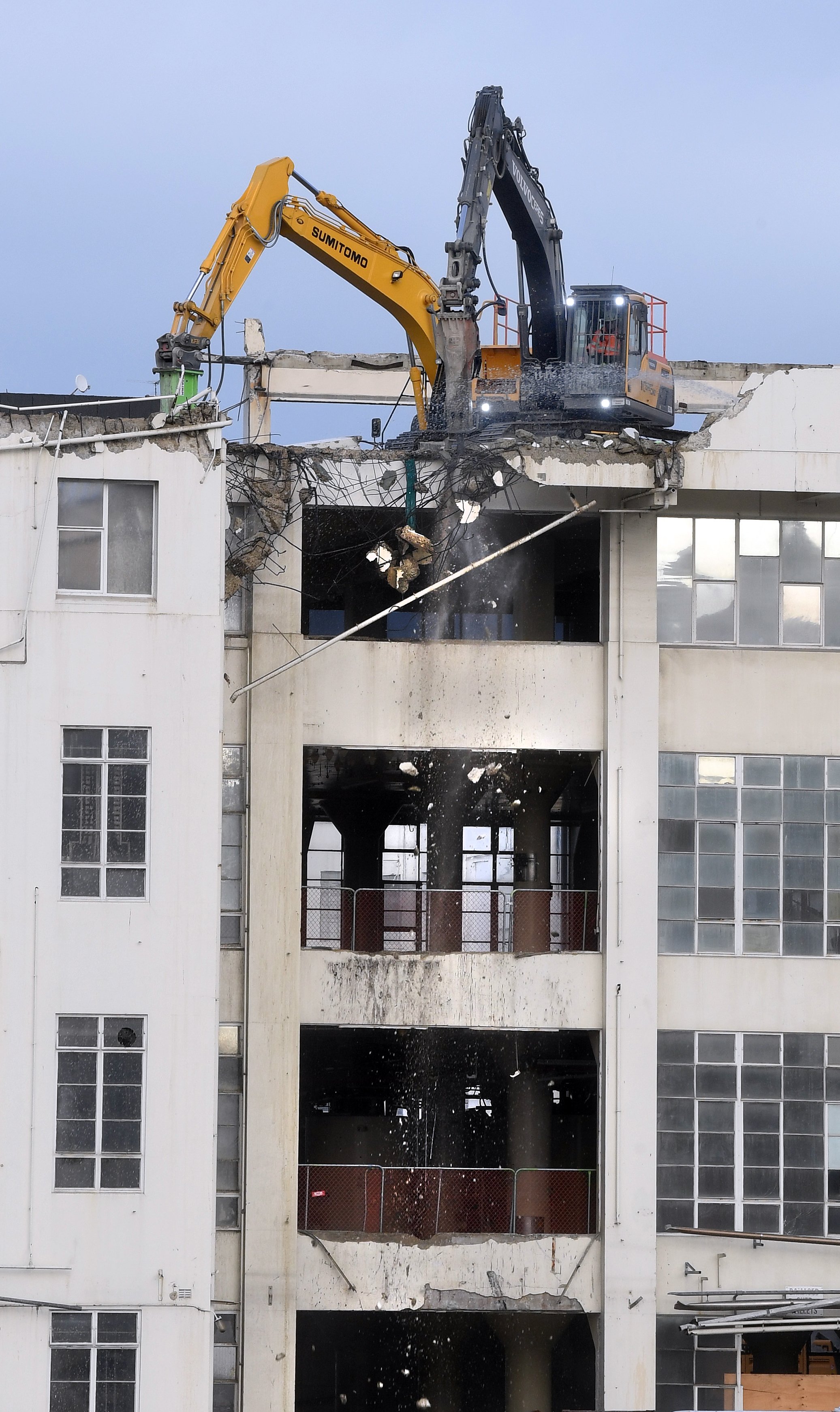 The walls come tumbling down as demolition work continues at the former Cadbury factory site in Dunedin.
Two 20-tonne excavators made light work of beginning demolition of the factory facade yesterday.
The excavators were craned up by a 74m-high crane nicknamed ''Stretch'' by demolition workers.
The facade walls are likely be toppled in the next few weeks, but removing the landmark Cadbury silos will take longer.