Two University of Otago students have been selected as Rhodes Scholars to study in England next year.
Louis Chambers and Edward Stace were two of three students selected nationally, after a meeting chaired by Governor-General Lieutenant-general Sir Jerry Mateparae at Government House in Wellington on Wednesday.
A Universities New Zealand spokesman said Mr Chambers would graduate from the University of Otago with a bachelor of laws degree with honours and a bachelor of arts degree majoring in economics, with a minor in environmental management.
At Oxford, he planned to study a for bachelor of civil law degree in his first year and the master of science in environmental change and management degreein his second year.
Mr Chambers founded Generation Zero, a group that advocated for responsible policy changes to reduce New Zealand's emissions and was the University of Otago Debating Society president for more than two years, representing the university at the Australasian inter-varsity debating championships.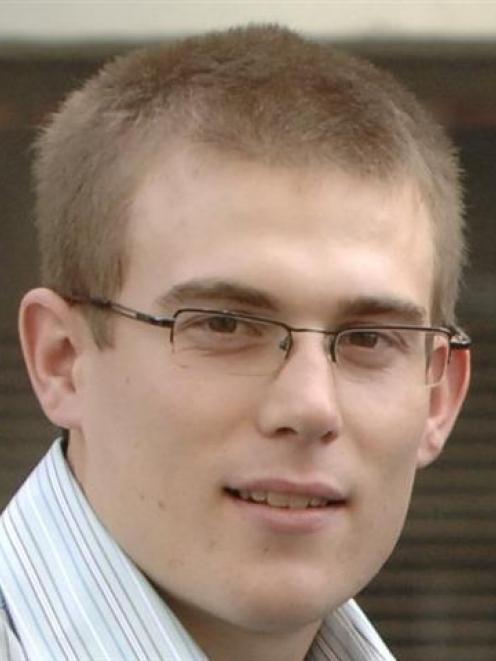 Mr Stace studied medicine at the University of Otago and completed the research degree, bachelor of medical science with honours. His research investigated growing bone tissue from stem cells for storage and future transplantation.
At Oxford, he plans to study for a Phd and to continue his studies in tissue engineering and further develop his education in preventive medicine and public health.
Mr Stace trained as an officer in the Territorial Force of the New Zealand Army and was a member of the New Zealand Youth Olympic Rowing Squad.
The Rhodes Scholarship is an international postgraduate award for foreign students to study at the University of Oxford in England. Rhodes Scholars can study any full-time postgraduate course offered by the British university.
The third Rhodes Scholarship was awarded to James Bonifacio, who is studying at the University of Canterbury. He has completed a BSc degree with a double major in mathematics and physics, and is now in his honours year. At Oxford, he intends to undertake a Phd in theoretical physics.