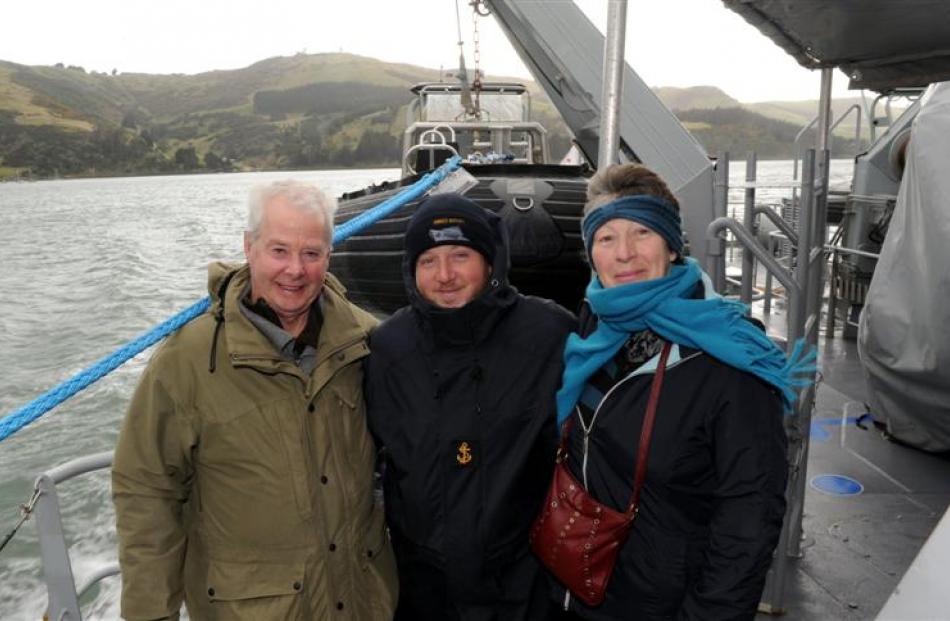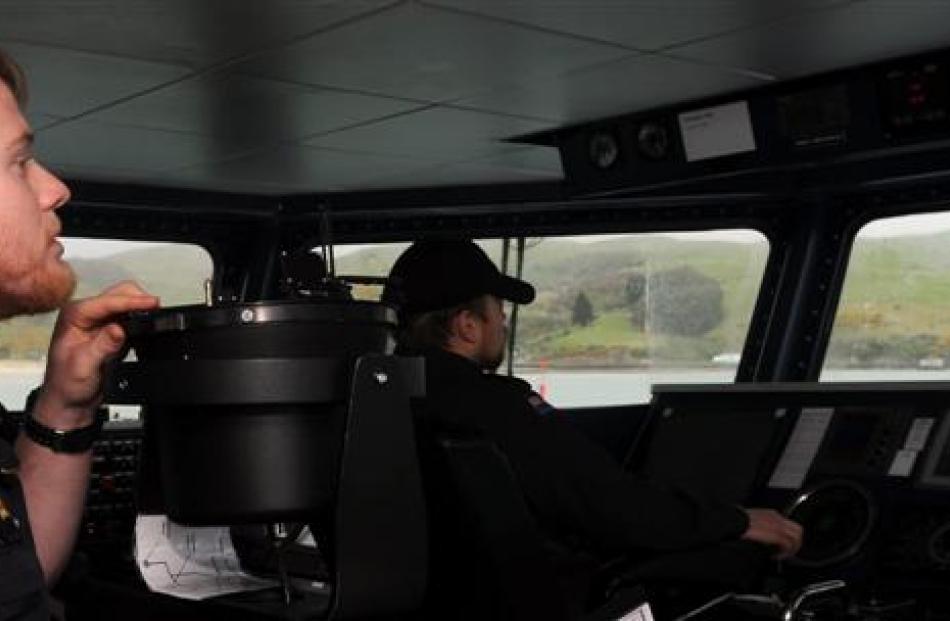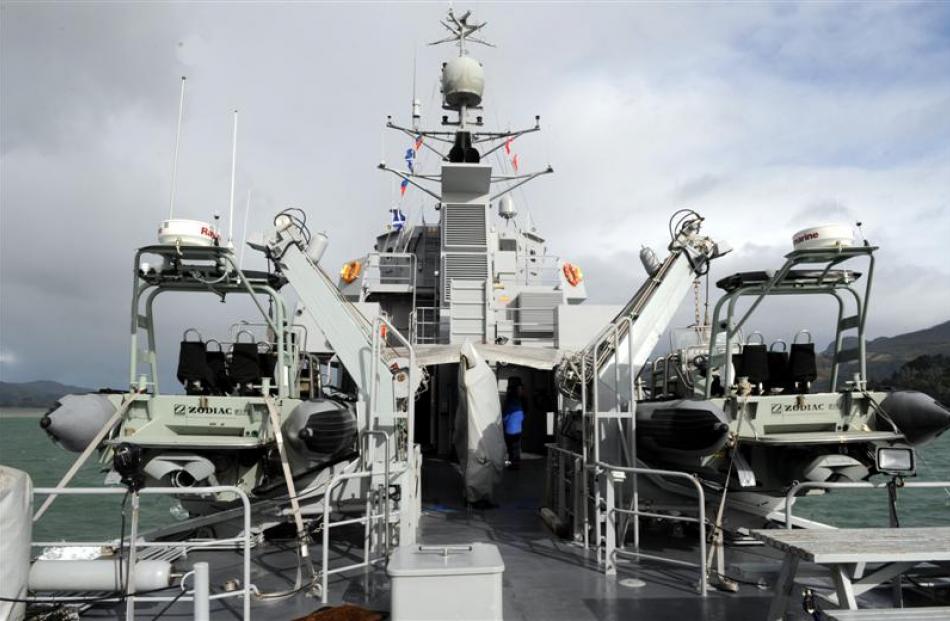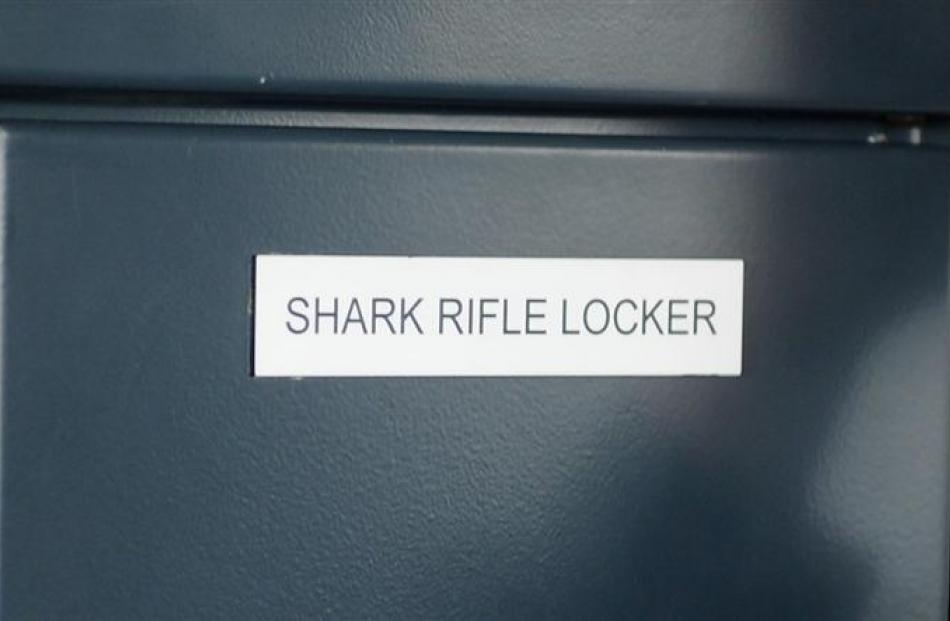 It was a cold and blustery day when HMNZS Rotoiti came into port on Thursday. Reporter Timothy Brown and photographer Craig Baxter boarded an inflatable and were driven past the heads to demonstrate their sea legs and steady lens on board the ship as it came into Dunedin. The ship is open to the public today from 10am-3pm at the Fryatt St wharf.
Otago sailor Konrad Cook was treated to an early birthday present this week.
The leading seaman combat specialist, who turned 30 yesterday, spent the day before his birthday showing his Dunedin parents around his workplace, HMSNZ Rotoiti.
LS Cook said he was happy to be back in Dunedin, despite the cold wind and rain which greeted the ship as it came through Dunedin Harbour.
''It's always good getting home,'' he said.
His parents Ernie and Annemarie Cook were taken on a rigid-hulled inflatable boat (RHIB) to board the ship.
It was the first time they had experienced the choppy and wet transport of a RHIB, they said.
''It was pretty rough,'' Mr Cook said.
''But it was impressive. It was good,'' Mrs Cook added.
Mrs Cook said it was ''great'' to spend time with her son, particularly on his birthday.
Despite the long intervals between LS Cook's visits home, the couple were happy he had found a job he loved.
''He loves it and he's good at what he does,'' Mrs Cook said.
LS Cook joined the Royal New Zealand Navy as an 18-year-old and had not looked back.
''I have always loved being out on the ocean and being able to travel the world,'' he said.
He had spent 11 years with the navy and hoped to spend at least four more with it.
• HMSNZ Rotoiti is open to the public from 10am-3pm today. Admission is free.