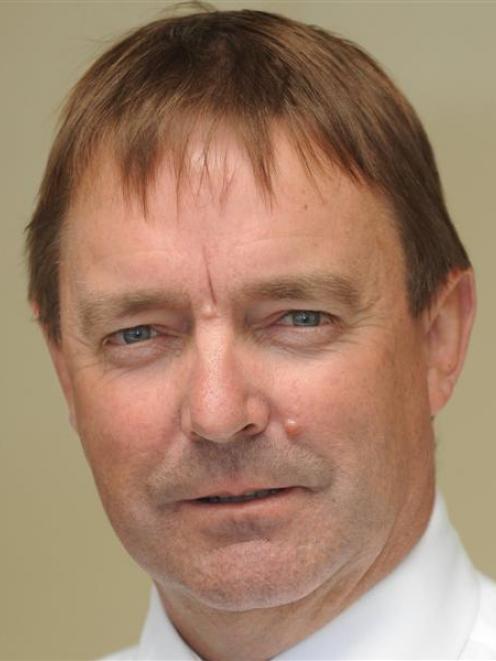 The Novopay payroll debacle could financially cripple some schools, forcing them to close, if something is not done quickly, principals across the country are warning.
Green Island school principal Steve Hayward said he was aware of a primary school in Otago where a staff member had been overpaid by about $10,000 and now the school was broke.
He said schools received funding from the Ministry of Education four times a year, which was used to pay for its operations, including support staff wages, school supplies, heating, water, power, rates, and rubbish removal.
When staff were overpaid, it meant more money came out of a school's bank account than had been budgeted for, he said.
Schools were also attempting to help teachers who had been underpaid, by providing the balance out of the same accounts.
''Once that quarterly funding is gone ... If you have $10,000 taken out of your account unexpectedly, what happens? And who fixes it?'' Mr Hayward asked.
''If I was a small school that didn't have any money and you had a caretaker that was overpaid by $10,000, it surely must impact on the viability of the school.
''They would have other bills to pay. It's all very well saying the ministry is going to reimburse us, but how can you do that when you ring them on the phone and they don't answer?''If it's not fixed quickly, schools may not have the finances to continue operating.
''It's a very real concern - schools can't operate without the money.''
Ministry of Education workforce group manager Rebecca Elvy said the ministry was ''absolutely committed'' to making sure schools were not financially disadvantaged by overpayments made from school funds.
''Any school that is in this position should get in touch with us and we will support them while the debt is being recovered,'' she said.
New Zealand Educational Institute national secretary Paul Goulter and New Zealand Principals' Federation president Phil Harding agreed the issue was causing major problems.
Mr Harding said it could take ''weeks or months'' to be reimbursed by the ministry, and if the situation continued, it could become a ''major problem''.
Mr Goulter said there were other indirect costs of the Novopay problems, such as paying staff for working overtime to make corrections to the payroll.
''The ministry should start coughing out money now to compensate the schools for the costs to them,'' Mr Goulter said.
Carisbrook school principal Ben Sincock said school closures would be at the extreme end of the scale, but agreed the Novopay situation was putting stress and financial pressure on schools.
He believed the ministry would have to ''step in'' before schools got into financial hardship: ''They couldn't afford to let schools close because of this debacle.''
Otago Secondary Principals' Association president Brent Russell said Novopay had now become nothing more than a public joke.
''We're beyond commenting on Novopay now. Novopay is a lemon, it doesn't work and it's not fit for purpose - it's beyond a joke now.
''Someone needs to make the hard decision and can it. They should let schools do their own payroll.
''Frankly, we know the staff and what they are entitled to. It's not rocket science.
''The time being spent on it at the moment could be better spent doing it ourselves - correctly.''