The top has been cropped, and a compromise has allowed Kurtis back in class.
Taieri College pupil Kurtis Bain was back in class before 9am yesterday, after his family and the school came to a compromise agreement on his ''extreme'' haircut.
Kurtis had been given an ultimatum by his school this week to change his hairstyle.
The 15-year-old had been told he would not be allowed to return to class until it had been rectified.
Kurtis' father, Philip, of Dunedin, contacted the Otago Daily Times about the issue, angry his son had been given the ultimatum.
Mr Bain said his son's hair had been cut in a mohawk style - shaved short on the sides, but long on top - for the past four weeks.
The cut had been modified, but the school still did not approve.
But a few millimetres off the top has done the trick.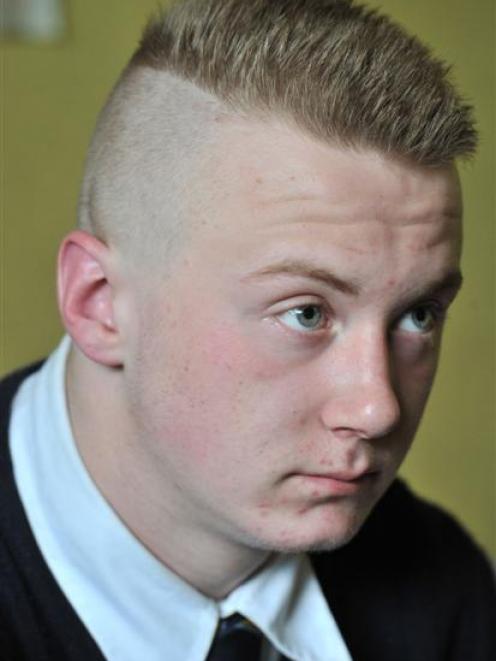 Mr Bain said he had his son's hair ''trimmed a wee bit'' on Tuesday night.
The pair went to the school yesterday morning, where ''they were very pleasant, said 'That will do' and all was good''.
''We met the principal. We walked into the office, he looked at the hair and said 'Oh well, that's better'.''
Mr Bain said he understood Taieri College's concerns, but he had his own, and wanted the school to go ''half way''.
''We've come to a compromise, and that was OK.''
Principal David Hunter said the result was ''just a nice compromise between everyone, and it was sorted out within 24 hours''.
''He's back in class; it hasn't affected any of his learning. I think Dad's pretty happy with the way it was handled.
''That's basically it; game over - we've moved on.''