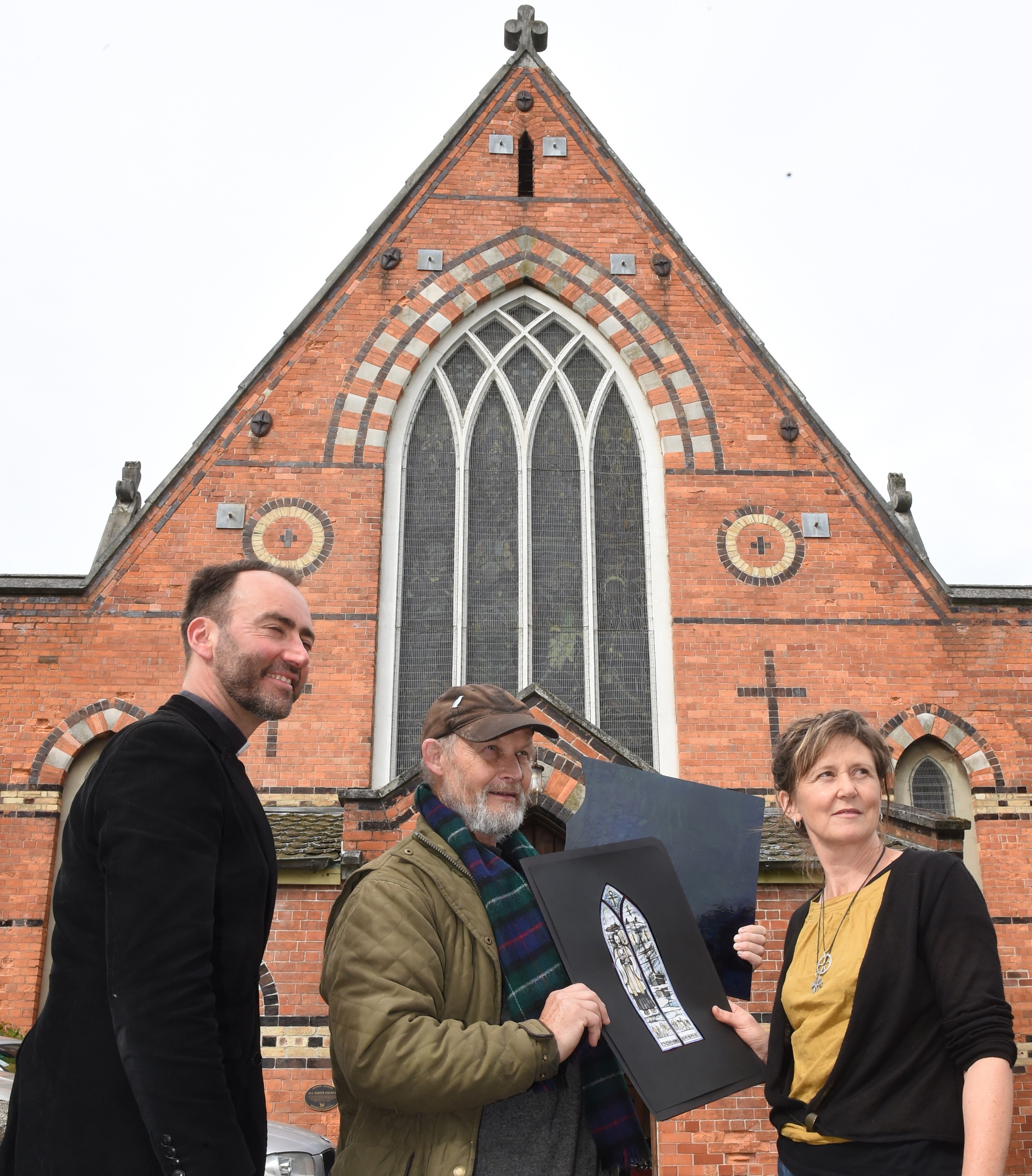 The commissioning of a new stained-glass window at All Saints' Church, in North Dunedin, to honour Sir Ernest Shackleton's chaplain the Rev Arnold Spencer-Smith has already attracted international interest and support.
All Saints' vicar Canon Michael Wallace also predicts more overseas people interested in the Antarctic are likely to visit the church in future to see the commemorative window.
"In response to growing interest in Spencer-Smith and to celebrate his remarkable story and his connections with Dunedin, All Saints' Church has commissioned local artist Jenna Packer to make a design for a stained-glass window" in his honour, Canon Wallace said.
Stained-glass-maker Peter Mackenzie, of Dunedin, will collaborate with Packer to make the window.
The design had been endorsed by Mr Spencer-Smith's family, the New Zealand Antarctic Heritage Trust and the Scott Polar Research Institute at the University of Cambridge, and the church is raising funds for the window.
Mr Spencer-Smith (1883-1916) was chaplain and photographer to Sir Ernest's Imperial Trans-Antarctic Expedition (1914-17) and its Ross Sea Party.
"Arnold Spencer-Smith's sacrifice in the hostile wastes of Antarctica so that others might live remains a powerful lesson to us all, over 100 years later," institute director Prof Julian Dowdeswell said.
He also praised the design and "this excellent project".
English-born and educated, Mr Spencer-Smith was ordained deacon at St Mary's Cathedral in Edinburgh in 1910 and priest at All Saints' Edinburgh in 1914.
He died during the expedition, on March 9, 1916, aged 32.
His chalice and paten (the latter a small silver plate) were later given to his cousin, Canon Arthur Philip Atkinson Gaze, the seventh vicar (1964-80) of All Saints' Dunedin, and are still used regularly at services.
Sir Ernest had planned to sail to the Weddell Sea, in Endurance, and undertake the first land transcontinental crossing of the Antarctic on a march via the South Pole to the Ross Sea.
Mr Spencer-Smith was part of a supporting group, travelling aboard the steam yacht Aurora, which, on the other side of the continent, laid a series of supply depots across the Ross Ice Shelf to provide food for the crossing party.
After Endurance was crushed in sea ice and sank, Sir Ernest and five others travelled 1300km in an open boat to reach South Georgia.
The Ross Sea Party overcame great hardships to lay the supply depots, but Mr Spencer-Smith was hard hit by scurvy, and he and two others died.
Aurora was blown out to sea, leaving the others stranded, and limped to Port Chalmers, before returning to help rescue the rest of the party.
Mr Spencer-Smith was the first priest to set foot on the Antarctic, the first to celebrate the Eucharist there, and the first priest to die there.