National MP Jacqui Dean has turned her unassailable lead into a win for National in the Waitaki electorate. 
With 100% of the vote counted Mrs Dean was on 22,308 of the vote compared to  Zelie Allan's 10,795.
National is also comfortably beat Labour in the party vote with 54.5% of the vote compared to 29.9%.
There were scenes of jubilation as the results was called just after 9.30pm.
Mrs Dean threw out blue pom poms and hats for her supporters and thanked them for their help during her 2017 election campaign.
She said voters had given her a mandate  to look into issues surrounding roading, tourism and health infrastructure.
"I've listened. It will be my highest priority.
But first, she would have time off to absorb her win.
"I'm going to have a few days off... I don't have a choice. Already I've washed my car for the first time in nine months. Next will be my oven and then the fridge.
"I'm going to have a bit of a normal life and then get back into it."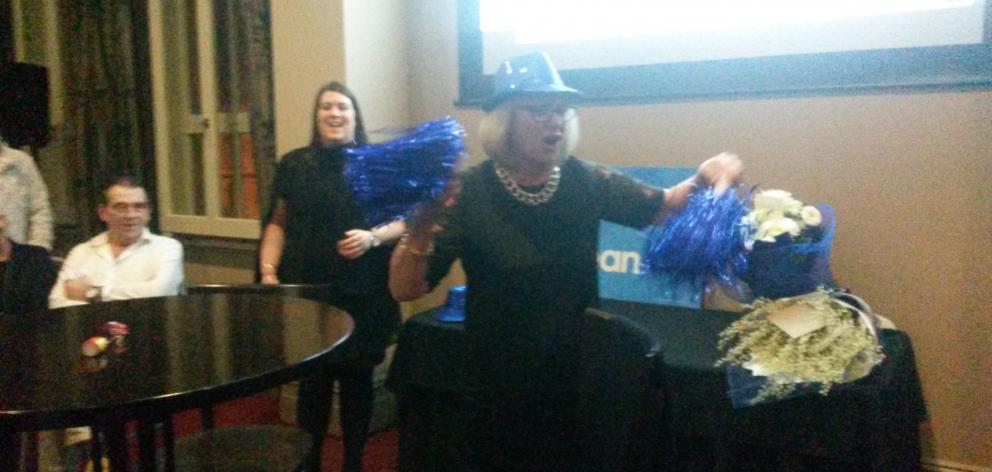 National Waitaki Electorate chairwoman Emma Middlemass said the highlight of the team's campaign had been the positivity of Mrs Dean.
The lowlight was the vandalism of hoardings.
"That's the same for everybody.  It's the time and money that has to go into replacing those."