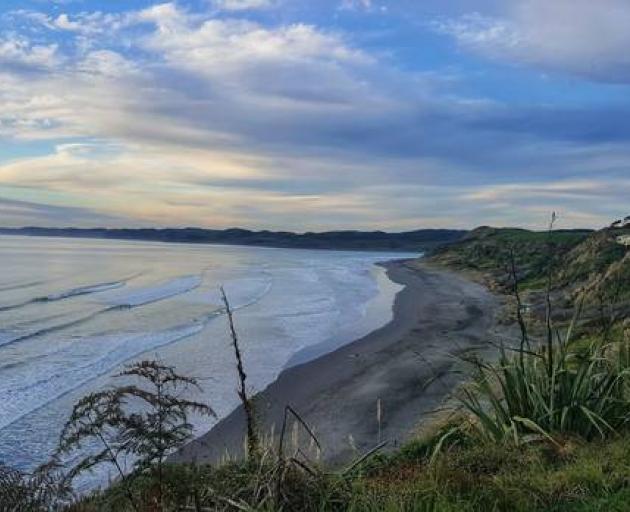 A 7-year-old boy who died after being swept out to sea at Raglan was swimming at an unpatrolled section of beach.
Emergency services were first notified about the missing boy about 3.35pm today, sparking a large-scale operation to find him.
The boy was located at the Raglan bar by the Waikato Westpac Rescue Helicopter who was assisting Surf Life Saving and Coastguard in the search.
The boy died about 5pm despite attempts from paramedics to resuscitate him on the beach, police later confirmed in a statement.
The death is the 10th water-related incident in New Zealand in just under three weeks.
The rescue helicopter was assisted by Auckland Coastguard's air patrol unit, a Raglan Coastguard vessel and two Raglan Coastguard jet skis in the search.
Waikato search and rescue co-ordinator Sergeant Vince Ranger said the boy was last seen swimming off the beach when he was swept into the bar area.
"He was located an hour later by the Westpac Helicopter who were there searching alongside surf life saving and coastguard units," Ranger said.
"When he was located the Coastguard's jet ski picked him up and brought him into the beach where St John's attended to him."
Ranger said the boy was swimming on a stretch of beach not being patrolled by Surf Life Saving.
"Wainui Beach is the main beach where the surf club is situated and that's the beach that is patrolled," he said.
"[Where the boy was] is a common place for people to go swimming in, but it has risk where it is - obviously it's not a patrolled surf beach or swimming area.
"It's an area which is adjacent to the harbour entrance, so you've got some pretty strong currents which go in and out from there."
The family of the boy were at the beach and police will support them over the coming days.
"It's a pretty tragic thing for the family to deal with so they've got a lot going on in their world and we're talking to them and supporting them," Ranger said.
Ranger said weather conditions in Raglan were calm but there had been "a really good swell" running over the past few days.
The matter has been referred to the Coroner and police are investigating the incident.