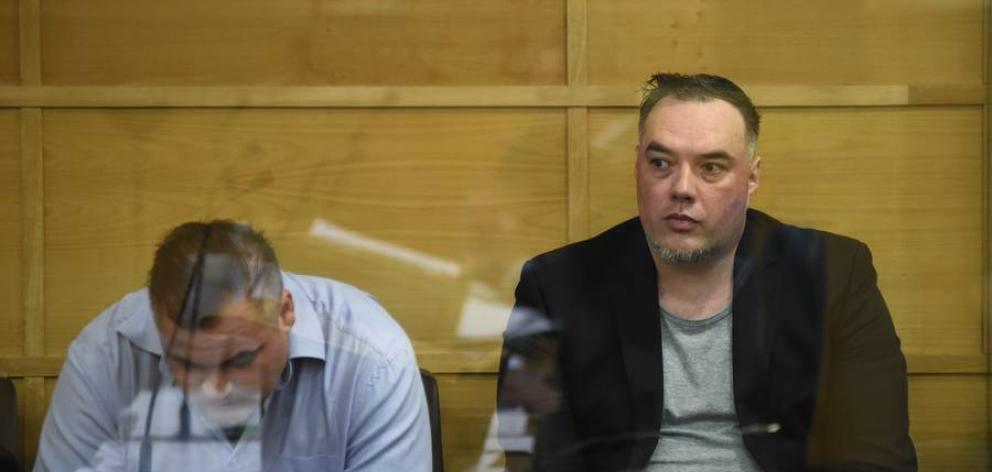 Two well-known Kiwi music producers found guilty of raping a woman in a Tauranga motel room have been jailed for eight and a half years.
Hip-hop music industry identities Mark Arona (40) and Peter John Chambers (42) were found guilty by a Tauranga jury in October last year of one charge each of sexual violation by rape and sexual violation by unlawful sexual connection.
The jury took three hours to come back with unanimous guilty verdicts on all four charges.
Chambers was charged and convicted of being the principal offender in the rape and Arona as party to it.
Arona and Chambers, who appeared in Tauranga District Court today via audio-visual link from prison, have continued to maintain their innocence, the court heard.
Judge David Cameron sentenced both men to a total of eight and-half years in jail.
The woman gave evidence during the trial that after having too much to drink and taking a puff from a cannabis joint she blacked out.
Her next memory was waking up naked in a motel room with one of the men violating her, and the other man then joined in. She was powerless to resist and "felt like a rag doll", she told the jury.
Arona, who is chief executive of the independent record label and entertainment company Illegal Musik, is also well known as MC Patriarch of the hip-hop group Ill Semantics.
Chambers, aka DJ CXL, also teaches music to young people and mentors up-and-coming artists.
Illegal Musik is behind some of New Zealand's biggest names in the hip-hop music scene.
During the nine-day trial, it was suggested the woman she was "a liar", that she dressed in a skimpy dress to impress the accused, and that she had gone to the motel to have sex with the accused or their associates.
After Arona and Chambers were found guilty, the woman told the Bay of Plenty Times she expected a tough cross-examination but nothing prepared to have her "honesty, integrity and reputation" scrutinised during the trial.
Being described to the jury as "a lady who had form" and a "groupie in every sense of the word" was "hurtful and degrading", she said.
"It made me feel like a piece of meat. I felt like they could say anything and I couldn't respond. I was absolutely shocked by this line of cross-examination. It was like I was the one on trial."
The woman said she wept for three hours after the pair were found guilty.
"I was so relieved the jury believed me, but at the same time, I was overwhelmed by what I had gone through to get to that point. It's been harrowing.
"It was like I was fighting a war of truth and the truth has prevailed.
The woman said she did not want to be described as a victim and wanted to work towards forgiving her attackers, not for their sake but for her own.
"I'm not a victim. I'm a survivor and a conqueror," she said.
"What they did to me did not break me or take away my self-respect. Telling the truth has set me free," she said.
The woman said she hoped speaking up would give the "next generation of girls" and other women the courage to lay complaints with police and testify against their abusers.