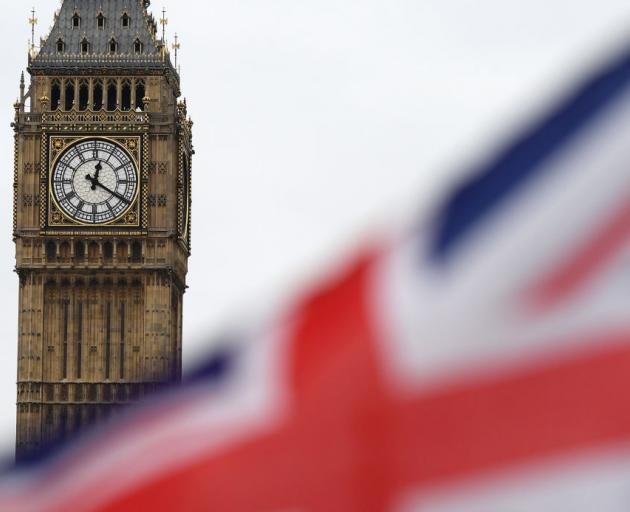 Prime Minister Bill English says the Conservative Party's new plans to clamp down on immigration will sting New Zealanders wanting to live in the United Kingdom, including on the traditional OE, but there is little he can do until Brexit is completed.
The British party's election manifesto includes plans to drastically cut net migration from 273,000 to less than 100,000 by targeting students and those on working visas.
It proposes cutting the number of skilled migrants to get visas, higher levies on employers who take on migrant workers and tripling the National Health Service immigration health surcharge from £200 to £600 ($NZ380 to $NZ1130) a year for those in the UK on visas of more than six months and 450 for international students.
That surcharge increase will also affect those on the traditional OE, although there is no mention of scrapping the two-year youth mobility visa which allows young New Zealanders to get a two-year visa to work and travel in the United Kingdom.
Mr English said the changes would affect those on their OE but they would have to grin and bear it until Brexit was completed.
"It can be a fantastic experience for them.
"It's going to be a bit harder. They need to make sure they're well organised and we are looking to the time when we can negotiate better access in the future.''
He said on his visit to the UK in January, British Prime Minister Theresa May had made it clear he need not even try to get a better deal for New Zealand until Brexit was done.
"We are not going to make headway with the UK on those issues, so we are focusing on building relationships for post-Brexit, when they've signalled they will be looking for a closer trade relationship with New Zealand.''
He said it would then provide an opportunity for "rebuilding some of those historic ties and maybe better access for Kiwis''.
Mrs May has identified New Zealand as one of the first countries with which the UK hopes to negotiate a free-trade agreement.
Mr English said access rights for New Zealanders would be discussed at the same time, but not necessarily as part of the agreement.
The British election is on June 8 and Mrs May's Conservatives are expected to win convincingly.
Part of her campaign has been the crackdown on immigration. Concern over high levels of migration to Britain from within the European Union was seen as one of the main drivers in the Brexit vote.
The Conservatives also planned to increase the earnings threshold for people wanting to bring in family from overseas and toughen the visa requirements for students.
They would also require students to leave Britain after their course unless they met the higher requirements to remain in Britain.