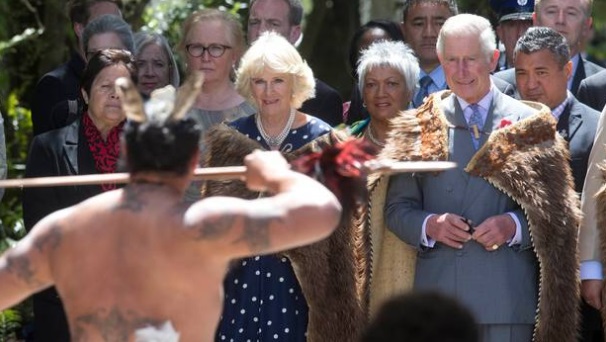 The Prince of Wales has honoured those who died in the Christchurch mosque shootings - and one survivor in particular - in his Easter message this year.
Printed in The Telegraph today, some of Prince Charles' opening words were from Bible scripture: "The light shines in the darkness and the darkness does not overcome it.''
He points out that those who commit "brutal deeds'' needed to face up to their crimes; talking of knife crimes and other events that had led to the slaughter of men, women and children alike.
The Prince also emphasised often it was not the punishment that brought offenders to their senses that led to positive change.
"But rather the extraordinary power of the forgiveness from those they have hurt,'' he said.
"Last month we saw another remarkable example of forgiveness following the utterly appalling attack on Muslims in Christchurch, New Zealand.''
Referring to one of the survivors, wheelchair-bound Farid Ahmed, the Prince praised him as a "shining example to us all.''
"Farid Ahmed, a senior leader of the mosque in Deans Avenue, publicly forgave the gunman who so cruelly murdered his wife, Husna, and 49 other members of the Muslim community there.''
He quoted the words Ahmed said of the shooter: "I don't hate him at all, not at all ... I love him because he is human, he is a brother of mine.''
Farid Ahmed's harrowing story was revealed just a few days after the attacks at two mosques in Christchurch, on March 15, when a lone gunman shot at random; killing 50 people in total and injuring dozens.
Ahmed managed to wheel himself out of the Al Noor mosque when he noticed a gap in the crowd that fateful afternoon.
Wife Husna, who had helped to get women and children out to safety, had gone back in to try and find her husband. She was shot in the back and killed.
The Prince's message highlights what the Easter period signifies to Christians around the world and revolves around themes close to Easter - forgiveness and light winning over darkness.
"On Sunday, Christians celebrate the resurrection of Christ, the light of the world, and the triumph of life over death and light over darkness.''
He also paid tribute to people from all faiths and particularly those who had been persecuted - including 245 million Christians worldwide - because of their religious beliefs.
"The Easter message, with its emphasis on the timeless and universal values of forgiveness and reconciliation, gives hope to us all whether we live by faith or not.
"It encourages us to look for and to celebrate those moments in our own lives and in our own communities when we see the light overcoming the darkness.''