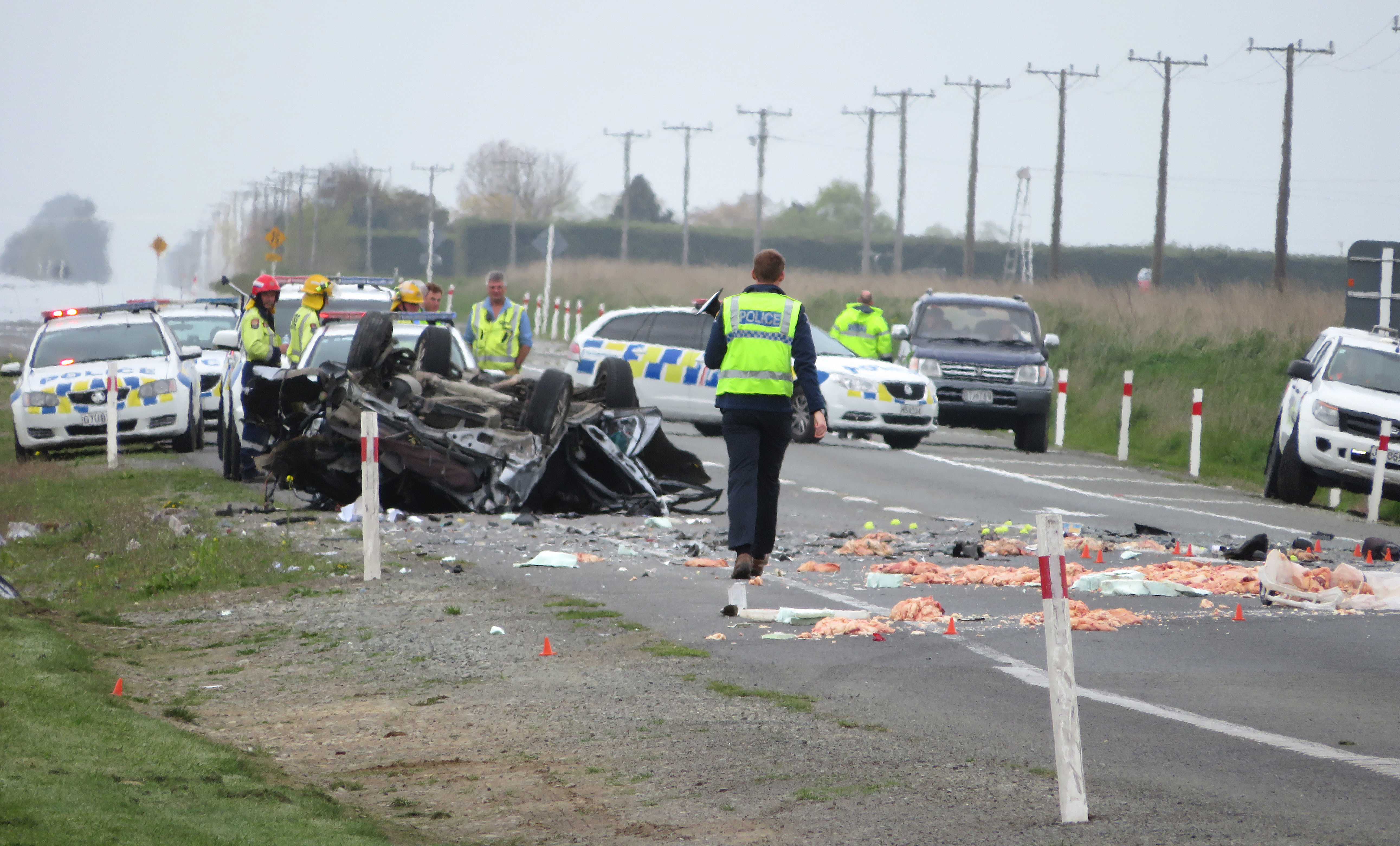 Two people have died in a serious crash between a truck and a car near Ashburton.
A police spokesman said they were called at 1.40pm today to the crash in Ealing Rd, near the intersection with State Highway 1, in Ealing, between Ashburton and Rangitata.
Police confirmed that two people had been killed in the State Highway 1 collision. 
The crash closed a section of the highway until 6.55pm.
The Serious Crash Unit is investigating.