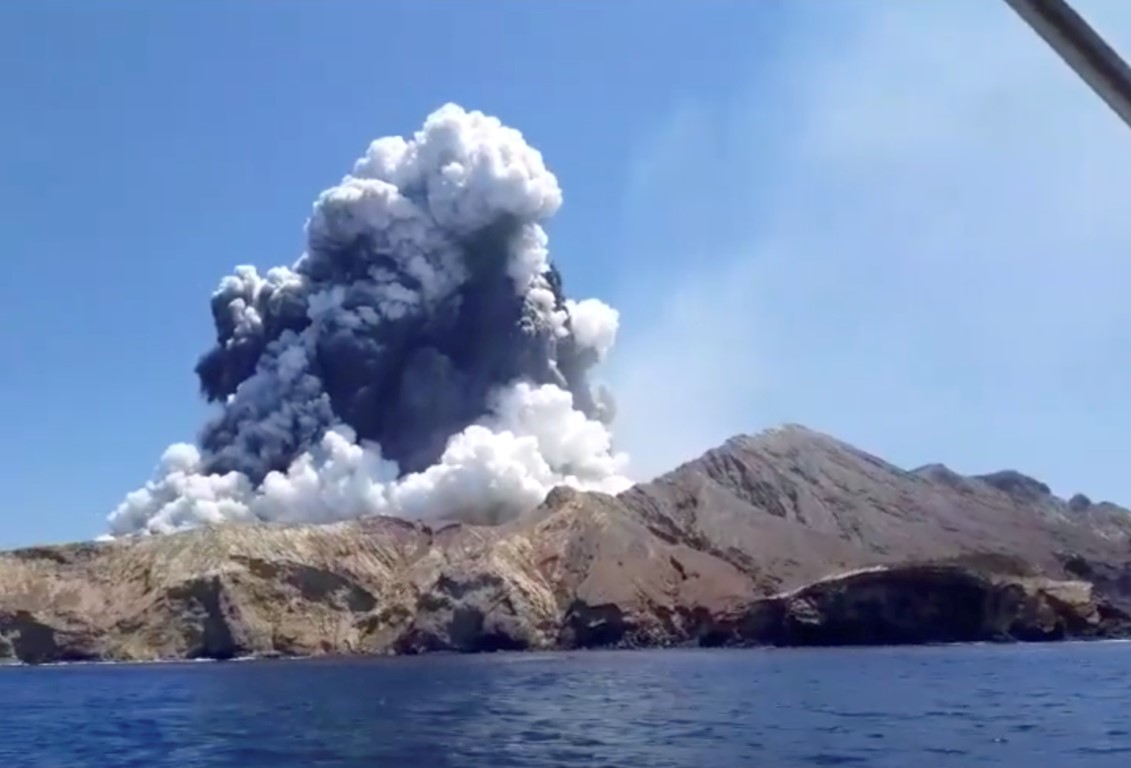 Key information after yesterday's White Island eruption.
- Eight people are missing on Whakaari / White Island after Monday's eruption and police have said there are no signs of survivors.
- Waikato Police Superintendent Bruce Bird said 47 people went on to the island. Five are confirmed dead, eight are missing, 31 are in hospital and three have been discharged.
- Prime Minister Jacinda Ardern gave an update this morning and said there had been no signs of life on the island after aerial reconnaissance overnight.
- Among the injured or missing are Australians, Americans, Chinese, British and Malaysians, as well as New Zealanders.
- The five dead include Whakatane man Hayden Marshall-Inman, a White Island Tours guide.
- Whakaari / White Island erupted at 2.11pm yesterday sending ash 3.6km into the air.
- The police disaster identification team are assembling in Whakatane to await deployment.
- An NZDF ship was going to the island this morning to put up drones and observational equipment.
- People can use the police 105 number to give information about friends or family who might have been visiting White Island during the eruption.
- People from overseas can call +64 9105 105.
Ongoing threat
NZ Civil Defence has warned the immediate vicinity is dangerous.
People living in or near the area have been warned to beware ashfall, closing all windows and doors and wear a dust mask or handkerchief.
Civil Defence emergency management director Sarah Stuart-Black said: "We do not expect this event to have any significant impacts for people on the North Island at this time. If the situation changes we will communicate this.
"GNS science have advised that the ashfall appears to be confined to the island and they do not expect more than a minor amount of ash to reach East Cape in the coming hours."
A no-fly zone has been established.
Last month, geological hazard tracker GeoNet raised the alert level for the White Island volcano due to an increase in volcanic activity.
The volcano's last fatal eruption was in 1914, when it killed 12 sulphur miners. There was a short-lived eruption in April 2016. Daily tours allow more than 10,000 people to visit the volcano every year.
'Whakaari', as it is known in the Maori language, is New Zealand's most active cone volcano, built up by continuous volcanic activity over the past 150,000 years, GeoNet said.
About 70% is under the sea, making the massive volcanic structure the largest in New Zealand.
- additional reporting by Reuters