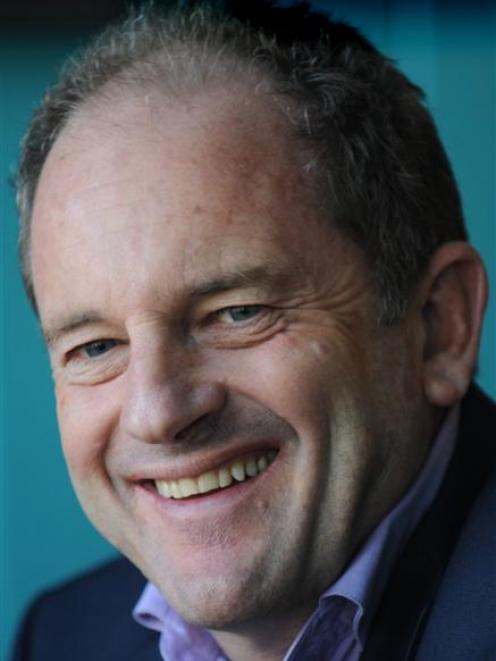 OPINION: David Shearer delivered his strongest speech yet as leader of the Labour Party, when he yesterday launched a broadside at the Government's prediction for a "zero Budget" to be delivered on Thursday.
"A zero Budget is not something to boast about. It's an admission of failure.
"A zero Budget means zero growth in the economy," he told the New Zealand Manufacturing and Employers Association council and chief executive forum in Christchurch.
In contrast to his recent speeches, Mr Shearer was direct in both his criticism of the National-led Government and in what alternatives he would offer as a prime minister.
The Government's record was the worst growth record of any government in the past 50 years. Unemployment had risen by 50,000 and more than 50,000 people left New Zealand for Australia last year.
Nearly 50,000 more people were on benefits.
"National's excuse for all this is the global recession - it's the problems in Greece. In fact, in some measures, New Zealand is only just ranking ahead of Greece," he said.
Yesterday's speech was either a sign Mr Shearer's new chief of staff, Alastair Cameron, is making an impression or that Mr Shearer himself has become more politically aware.
Probably, the hiring of Mr Cameron - under a cloud of claims that he was brought in to oust Mr Shearer - has brought new energy to the Opposition leader's office.
For the first time since his selection as leader late last year, Mr Shearer outlined clearly what he and Labour would deliver.
A Labour-led government would create jobs by supporting exporters to expand and earn more; help New Zealanders get the education and skills they needed to seize the job opportunities of a 21st century economy; and increase incomes by investing in science and innovation to create more high-wage businesses.
And Labour would make it easier for Kiwis to save for their first home and build a retirement nest egg.
No expenditure figures were included in his speech, but Mr Shearer earlier told the Otago Daily Times "pegs in the ground" would be part of the party's preparation for the 2014 election. The party's full policy would not be released until 2014.
But Mr Shearer gave some strong hints yesterday he is beginning to understand the political process. By talking about tax credits for research and development and a pro-export policy with the association, he pushed all the right buttons.
The association has long been a critic of Prime Minister John Key's administration and Mr Shearer capitalised.
While passing the first test in a pre-Budget speech, Mr Shearer will be fully tested on Thursday, when he leads off the debate, after the Budget is presented by Finance Minister Bill English.