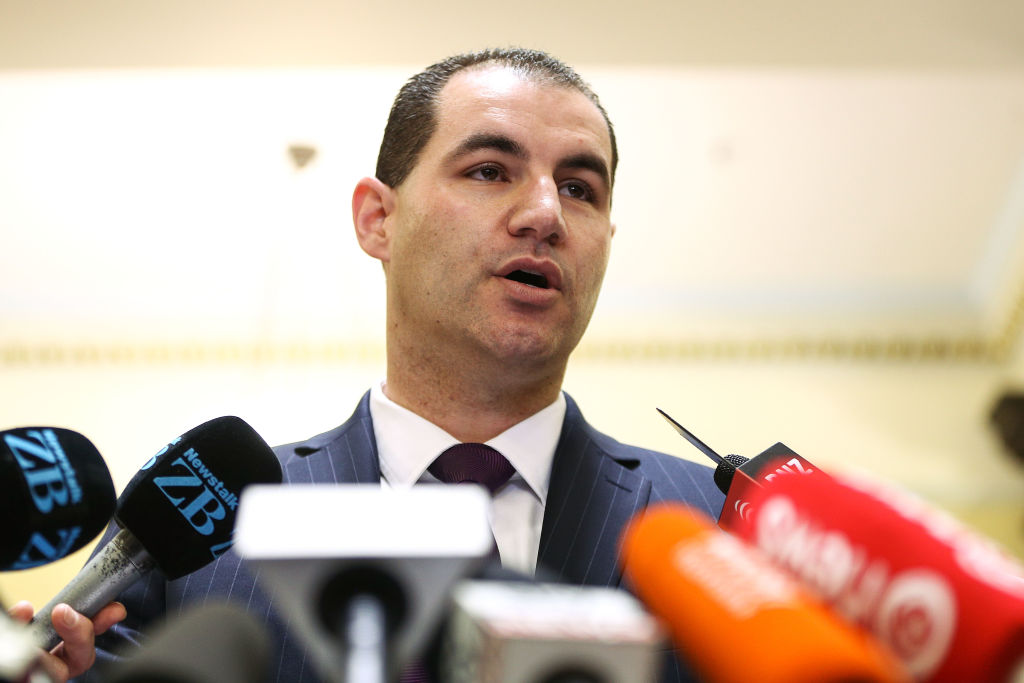 There is only one word to describe the effect of the press conference held by Jami-Lee Ross to explain his "falling out" with National leader Simon Bridges: Boom.
Ross stood for nearly an hour and outlined to the media what amount to very serious allegations indeed about Bridges. The words "corrupt" were used, and a lack of moral compass. In the process he set quite the bonfire under both Bridges' leadership - and National's chances in 2020.
The most serious allegation related to a $100,000 donation Ross claimed a Chinese businessman offered to National in May. Ross alleged Bridges instructed it to be broken up into smaller donations below the limit of disclosure and listed in separate names. Ross claimed a recording of a discussion with Bridges would be provided to Police when he lodged a complaint tomorrow.
If Bridges is to have even the slightest chance of survival, he must now discredit Ross immediately in relation to that allegation. Ross also ripped open the scab of Bridges' low personal ratings in National's internal polling. And he claimed Bridges and deputy leader Paula Bennett had told him of four women complaining about harrassment by him - and suggesting he go on leave.
The sole consolation for Bridges was that Ross stood alone as he set this out. Politicians on the outer usually have at least one colleague in support, even if not endorsement.
But Ross' colleagues were all up in National's caucus room, deciding on Ross' future in the caucus and the party.
Ross saved them the trouble of deciding that fate by announcing he was quitting the party and would resign from Parliament to force a byelection in the Botany electorate. He would stand in that as an independent.
In the process, Ross slapped a whole shed load of other troubles on Bridges' desk and those of his former National Party colleagues, many of whom had expressed anger at his "disloyalty" when they went into the caucus.
Those MPs inside caucus were told Ross was resigning, but knew nothing else of what Ross was saying until that caucus meeting ended just as Ross' press conference also ended.
If they were furious going in they would have been incandescent when they came out.
Ross' revenge was something quite astonishing and could well prove fatal for Bridges, whether or not the allegations come to anything.
Unless it can be immediately discredited as the rantings of a man hellbent on vengeance, it will at the least leave months and months of legal to-ing and fro-ing.